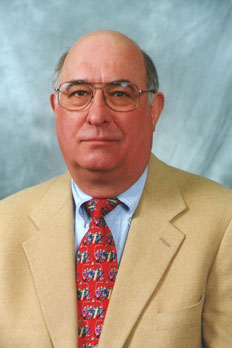 Art Tebo
The tradition of hosting veterans from the Ferris State University campus and the larger community, along with those currently in service to the military, National Guard, Reserve and Reserve Officers' Training Corps (ROTC), continues Thursday, Nov. 11. Ferris' annual Veterans Day breakfast starts at 7:45 a.m. in the University Center Ballroom.
Assistant Director of Veterans Services Jacob Schrot said event organizers are pleased that Board of Trustee member emeritus Art Tebo, of Walloon Lake, will serve as the program speaker.
"I have enjoyed Art's company at every breakfast I have attended at Ferris," Schrot said. "He was a Vietnam-era veteran whose contributions to our state, as an executive with Boyne USA Resorts, and as a servant to his alma mater are notable. We look forward to having him as our featured speaker."
Organizers ask that all attendees wear a mask to meet with Michigan Department of Health and Human Services guidelines. The Ferris State University President's Office sponsors the annual Veteran's Day breakfast. Individuals with a disability who needs accommodations to attend this event should contact (231) 291-2022 or [email protected] at least 72 hours in advance.
Additionally, the 18th annual Ferris West Central Concert Band Veterans Concert will begin at 4 p.m. Sunday, Nov. 14, in Williams Auditorium. The free concert is open to the public, with musical selections affording special recognition to all five branches of the United States military, offering particular tribute for those who have served.