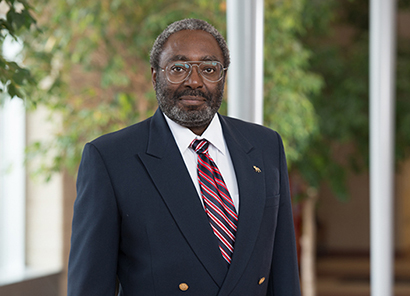 Jimmie Joseph, the program coordinator and associate professor in Computer Information Systems, has been named interim dean of Ferris State University's College of Business. Provost and Vice President for Academic Affairs Bobby Fleischman announced the move on Friday, Jan. 29.
Joseph joined the College of Business, in 2012, and has served as the program coordinator for the Computer Information Systems program since 2017. He holds a Ph.D. in Management Information Systems from the University of Pittsburgh.
"I appreciate the work done to bring the interim dean search to conclusion and look forward to working with Dr. Joseph as we continue to move the College of Business forward," Fleischman said.
Fleischman said the university plans to conduct a national search for the permanent dean for the College of Business dean during the coming months.
Faculty and staff interested in serving on the search committee can contact Leonard Johnson, associate provost of Academic Operations, at [email protected], by March 1, 2021.