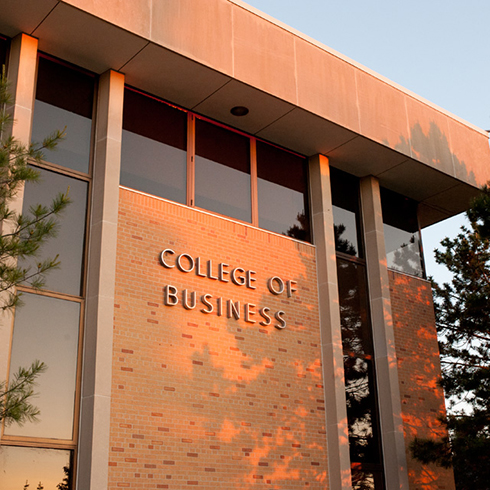 The Computer Information Technology program in Ferris State University's College of Business is ranked 18th in ValueColleges.com's Top 25 Best Campus IT programs.
An independent online guide highlighting the best values in undergraduate and graduate education included Ferris State University's Computer Information Technology curriculum in its Top 25 Best Campus IT Programs. The Bachelor of Science was listed 18th.
According to Ferris' CIT Program Coordinator and Associate Professor Jimmie Joseph, Value Colleges has presented a credible and valuable assessment of prospective institutions where the emphasis is on student and graduate success in the classroom and on the job market.
"The U.S. News and World Report rankings are a part of these findings, along with other significant data which make this a very important and welcome result for the College of Business and our program," Joseph said. "Many first-generation college students are exposed to these studies and that helps them evaluate and determine where they might pursue their goals in higher education and IT instruction."
Joseph said Computer Information Technology having its home in the College of Business is advantageous for the university and students.
"Our curriculum is specific to providing hands-on learning about the administration and management features of computer networks, which was significant to the Value College researchers," Joseph said. "Since we are a COB program, we can put our students in an advantageous situation, through our industry certification requirements and internship opportunities."
Joseph added that Ferris is well-positioned to assist students in networking with experienced IT professionals, to advance their career prospects.
"CIT is a relatively 'young' field, which is to say there are not multiple generations of professionals who have made their career in this field," Joseph said. "We have a student chapter of the Association of Information Technology Professionals that welcomes industry speakers to campus, makes regional site visits to learn about technology in the workplace and participates each year in the National Collegiate Conference."
Ferris Statewide also offers CIT instruction in Traverse City, Grand Rapids and Dowagiac.