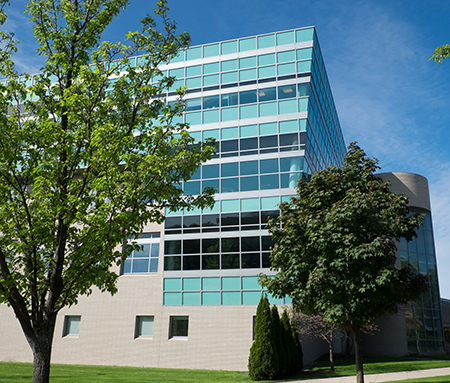 Educators and a religious expert will lead four days of activities on the Ferris State University campus beginning Monday, Sept. 11, as the Ferris Visual History Archives Project is discussed with, and explained to the university community.
College of Arts, Sciences and Education History Professor Barry Mehler, director of the Institute for the Study of Academic Racism and chair of the project working group, will offer a presentation at 6 p.m. that Monday, in Room 104 of the Interdisciplinary Resource Center on "Accessing Genocide Testimonies." Mehler will explain how students, faculty and staff members, and the community can observe and research more than 54,000 personal accounts of the Holocaust, the Nanjing Massacre of 1937, the genocide of the Tutsi, in Rwanda, and accounts of the 1915 Armenian genocide.
"We are also pleased to welcome psychologist and playwright Henry Greenspan from the University of Michigan, who will present his one-man play, "Remnants," beginning at 7 p.m., Monday, Sept. 11 in Room 111 of the College of Business building," Mehler said. "He has agreed to let us videotape his performance, which is based on his 20 years of discussions with Holocaust survivors. It will be a great resource for us, as Henry has a very powerful message."
Greenspan will lead an 11 a.m. presentation Tuesday, Sept. 12 in IRC Room 120, describing how Holocaust survivors retell their stories. Mehler said on Wednesday, September 13, his brother, Rabbi Peter Mehler, will meet with his audience in IRC Room 104, at 4 p.m., prior to a presentation on "Living With Survivors."
"We will have light refreshments, and hope people join us to hear his message," Mehler said. "Peter recruited some of the survivors in his community to be among the first respondents for the Shoah Visual History Archive, in the early 1990s."
A 2017 Ferris Honorary Doctorate Recipient, businessman and real-estate developer Mickey Shapiro, has funded the perpetual license that allows the university to access the USC Shoah Foundation Visual History Archive. Shapiro was born to Holocaust survivors in a displaced persons camp, and said his parents' ability to rebuild their lives in the U.S. has inspired his philanthropy. Ferris has joined the University of Michigan and Michigan State University who have access to this educational resource.
A two-day Summer Training Institute was offered, in May, where 20 faculty and staff members took part in sessions designed to acclimate them with the variety of information available in the archive. Mehler said this symposium concludes Thursday, Sept. 14 with an 11 a.m. panel discussion in IRC Room 104, led by professors and adjunct instructors who have become familiar with this resource.
"We are establishing a faculty learning community, where 15 to 20 faculty members will enter into a three-semester process of using and exploring what is available in the archive," Mehler said. "At the end of this process, following the fall semester of 2018, we hope to review how the archive has supported the content in the participant's curriculum, and instruction."


PHOTO CAPTION: Faculty, staff and students are encouraged to attend "Remnants," a one-man play offered at 7 p.m. Monday, Sept. 11, as part of a four-day rollout of Ferris State University's Shoah Visual History Archive.