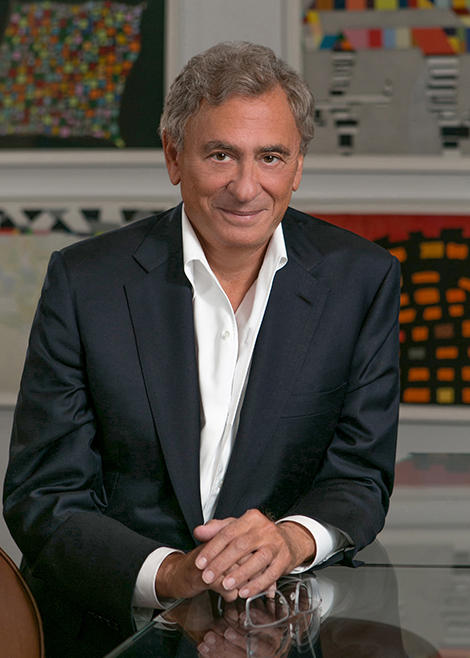 Ferris State University will award Michigan financier and developer Mickey Shapiro, of Bloomfield Hills, Mich. an Honorary Doctorate of Business and Industry, during commencement ceremonies at 12:30 p.m. on Saturday, May 6, in Big Rapids.
Shapiro attended a Ferris State University college preparatory program in the summer of 1965, raising his GPA by several points before transferring to Michigan State University, from which he graduated in 1969. Today, Shapiro's companies own and provide property management and real estate development services throughout North America.
"This recognition was entirely unexpected and came as a complete surprise. I never dreamt of being awarded an honorary doctorate, and receiving it is truly appreciated and very satisfying," Shapiro said.
Shapiro is involved in multiple charities throughout the United States and credits his family history as the inspiration for his philanthropy. He was born to Holocaust survivors, Asa and Sara Shapiro, in 1947 in a German camp for displaced persons. When he was two years old, the family came to Detroit, where they rebuilt their lives.
Shapiro has created the Sara and Asa Shapiro Heart and Vascular Intensive Care Unit and the Mickey Shapiro Endowed Chair in Cardiovascular Surgery at Beaumont Hospital in Royal Oak, Michigan. Additionally, he is the chairman of the Wellness Committee of the Cleveland Clinic.
Shapiro was appointed by former U.S. President, George W. Bush, to serve on the U.S. Holocaust Memorial Council and is also a member of the Executive Committee of Steven Spielberg's USC Shoah Foundation, which is dedicated to documenting and preserving audio-visual testimony of survivors and witnesses of the Holocaust and other genocides. He will return to the Ferris Library for Information, Technology and Education later this year, as the university celebrates Shapiro's gift to fund a perpetual license to access the Shoah archive.
In 2015, he established the Mickey Shapiro Opportunity Scholarship Endowment at Ferris State to support provisionally-admitted students who successfully complete their trial year. In 2017, he also provided funding to Ferris enabling the University to acquire a perpetual license for the Shoah Foundation's Visual History Archive, making the University one of only three Michigan institutions with access to the archive.
Shapiro said that his message to graduates is to take advantage of every opportunity they are given.
"You never know when the next opportunity will come your way or where it will lead, so make sure you don't let any pass you by," he said.
Also receiving honorary doctorates in Ferris' spring commencement programs will be Mary Garvelink, principal owner and president of Colorado-based firm Commercial Design Engineering, and Jeff Rowe, retired executive vice president and board member of Flint, Michigan-based Diplomat Specialty Pharmacy.
Approximately 2,400 Ferris students will participate in the Spring Commencement ceremonies on Friday, May 5, and Saturday, May 6, in Big Rapids. The university's ticketed commencement ceremonies will be held in the Convocation Center in the Ewigleben Sports Complex. Guests without tickets may watch the ceremony via a live stream on the university's commencement website.


PHOTO CAPTION: Mickey Shapiro is one of three honorary doctorate recipients who will be recognized during Ferris State University's commencement ceremonies, May 5-6, on main campus, in Big Rapids.