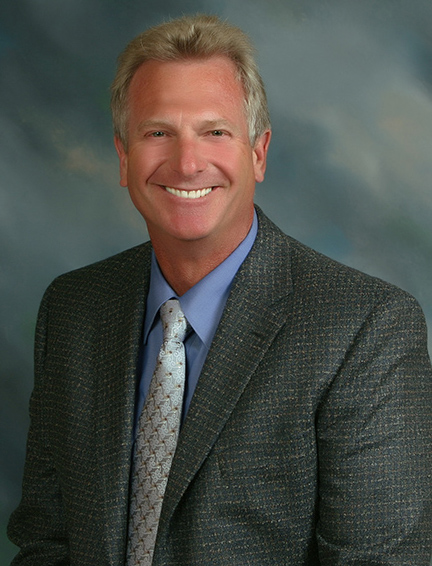 Ferris State University will award former Diplomat Specialty Pharmacy executive Jeff Rowe, of Flint, Mich., its Honorary Doctorate of Health Services during commencement ceremonies at 3:30 p.m. on Friday, May 5, in Big Rapids.
Rowe is a 1979 graduate of Ferris' College of Pharmacy and retired from Diplomat Specialty Pharmacy in October of 2015. At the time of retirement, he served as executive vice president and a board member of the Flint-based pharmacy. He has more than 30 years of experience in the specialty pharmacy industry.
Rowe joined Diplomat in 1993, after owning two successful independent pharmacies. He served as a staff pharmacist, building Diplomat's compounding and complementary services, and then as pharmacy manager. During his tenure, the company grew from a single location with revenue of less than $5 million to 16 locations and $3 billion in sales, traded publicly on the New York Stock Exchange.
"I am very proud of the education I received at Ferris through the College of Pharmacy. My experience has been that the training I received is the equal or better than other colleges of pharmacy. For that reason, I thought it important give back, by either volunteering time or by monetary means, to help maintain Ferris's educational status," Rowe said.
"My message to the students will echo those points, especially how giving back just a little bit can make big difference in the future of Ferris and the quality of education of future Bulldogs."
Rowe has served the Michigan Pharmacists Association since 1979, as a delegate to the MPA House of Delegates, treasurer to the MPA executive board and member of the MPA Third Party Committee. He is a member of the American Pharmacists Association and National Community Pharmacists Association. He has been honored as GCPA's Pharmacist of the Year, inducted into MPA's Hall of Honor and awarded as MPA's 2016 Pharmacist of the Year.
Rowe is president of St. Luke's New Life Center, a Flint-area nonprofit dedicated to educating and training at-risk individuals to prepare them for the job market. He is a volunteer at Genesee County Free Clinic and was a Hospice Team member for Hartland Hospice from 2007 to 2015. He served on Ferris' College of Pharmacy Program Advisory Board from 2007 to 2015 and has chaired the university's steering committee for College of Pharmacy fundraising since 2012.
Rowe received the university's Distinguished Alumni Award in 2016. He and his wife, Annette Rowe, a 1979 graduate of Ferris' College of Health Professions (formerly the College of Allied Health Sciences), provided leadership support for the renovation of the university's Hagerman Pharmacy Building and annual scholarships for students.
"I feel greatly humbled that Ferris decided to bestow this honor on me. Quite frankly, I don't feel I did anything out the ordinary to deserve it," said Jeff Rowe. "I did the things I did for Ferris because I value the education I received and love the lifelong friends and colleagues I met there."
Also receiving honorary doctorates in Ferris' spring commencement programs will be Mary Garvelink, principal owner and president of Colorado-based firm Commercial Design Engineering, and Mickey Shapiro, one of Michigan's top financiers and developers.
Approximately 2,400 Ferris students will participate in the Spring Commencement ceremonies on Friday, May 5, and Saturday, May 6, in Big Rapids.
The university's ticketed commencement ceremonies will be held in the Convocation Center in the Ewigleben Sports Complex. Guests without tickets may watch the ceremony via a live stream on the university's commencement website.


PHOTO CAPTION: Jeff Rowe is one of three honorary doctorate recipients who will be recognized during Ferris State University's commencement ceremonies, May 5-6, on main campus, in Big Rapids.