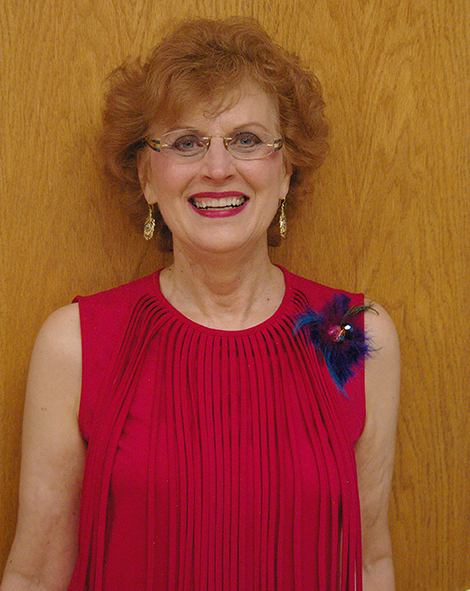 Ferris State University will award entrepreneur Mary Garvelink, of Colorado Springs, Colo., its Honorary Doctorate of Business and Industry during commencement ceremonies at 9 a.m. on Saturday, May 6, in Big Rapids.
Garvelink, who graduated from Ferris State's College of Education and Human Services in 1972, is principal owner and president of Commercial Design Engineering, the full-service mechanical contracting company that she began in 1975 with her husband, John Garvelink, a 1971 graduate of Ferris' College of Engineering Technology.
"I feel an enormous sense of gratitude for the wonderful education Ferris provided," said Mary Garvelink.
Under her leadership since 1994, CDE is a Certified Woman-Owned Business that has grown to include locations in Colorado and Wyoming. Renowned for the strong diversity of its workforce, CDE has been involved in hundreds of commercial projects, including award-winning LEED–certified projects.
In 2004, Garvelink was elected president of the National Association of Plumbing, Heating and Cooling Contractors, making her the first female president of a major national trade organization in the mechanical industry. In that year, she also was recognized with Contracting Business Magazine's Heating, Ventilation and Air Conditioning Woman of the Year Award. In 2005, she became the first woman to receive the International Association of Plumbing and Mechanical Officials' Industry Person of the Year Award, and, in 2006, she served as the United States voting representative on the World Plumbing Council.
Further, Mary Garvelink has served in board positions for Future Farmers of America, Divine Redeemer Church and School in Colorado Springs, and the Society of Missionaries of Mercy. She is an emeritus member of The Ferris Foundation Board of Directors and, with John Garvelink, has provided significant industry advocacy for the University, as well as support for endowed scholarships and capital projects for its Heating, Ventilation, Air Conditioning and Refrigeration programs. She received the University's Distinguished Alumni Award in 2016.
Living with multiple sclerosis since 1977, Mary credits her faith, family and friends for giving her hope and encouragement while battling the challenges of the life-changing diagnosis.
Garvelink stated that her comments to graduates will encourage them to celebrate their accomplishments while looking forward to future success and lifelong learning opportunities.
"I often remember my own graduation and gain strength and courage knowing I can handle any challenge because of the skills I learned and confidence I have always felt as a Ferris State University graduate," Mary said.
Also receiving honorary doctorates in Ferris' spring commencement programs will be Mickey Shapiro, one of Michigan's top financiers and developers, and Jeff Rowe, retired executive vice president and a board member of Diplomat Specialty Pharmacy.
Approximately 2,400 Ferris students will participate in the Spring Commencement ceremonies on Friday, May 5, and Saturday, May 6, in Big Rapids.
The university's ticketed commencement ceremonies will be held in the Convocation Center in the Ewigleben Sports Complex. Guests without tickets may watch the ceremony via a live stream on the university's commencement website.


PHOTO CAPTION: Mary Garvelink is one of three honorary doctorate recipients who will be recognized during Ferris State University's commencement ceremonies, May 5-6, on main campus, in Big Rapids.