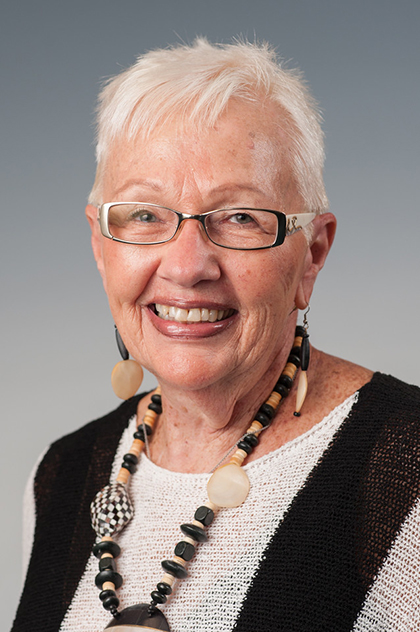 The Michigan Health Information Management Association recently honored a Ferris State University professor for her career-long efforts to promote excellence, and learning in the industry.
Marie Sickelsteel, an associate professor of Medical Records, was named as the 2016 Mentor Award winner, which acknowledged her service to both the state and national health information management associations, beyond more than 30 years of service as an educator. Sickelsteel said she was humbled by this honor.
"I have had the opportunity to work with those who have used their learning to reach leadership roles in the industry," Sickelsteel said. "I am proud to have maintained strong relationships with those who have helped to develop new technologies and shape health information management."
Sickelsteel said the development of electronic medical record keeping, data storage and distribution have been among the greatest advances in health information management during her career.
"It has brought us, as instructors, to touch the same concepts in a different fashion, as the data is kept and distributed, electronically," Sickelsteel said. "Medicare, Medicaid and third-party payers have a much bigger role in the process, now, and as an instructor, there is an obligation to keep current on the latest advances in the industry."
Sickelsteel serves as an internship coordinator for Health Information Management and said Ferris students can consider a variety of career opportunities upon graduation, as employment of managers and administrators is expected to increase 22 percent through 2022.
"I know many practitioners through my educational and professional contacts," Sickelsteel said. "It is gratifying to see our students enjoy successful careers in high-salary positions."


PHOTO CAPTION: Marie Sickelsteel, an assistant professor in Ferris State University's Medical Records program has received the 2016 Mentor Award from the Michigan Health Information Management Association.