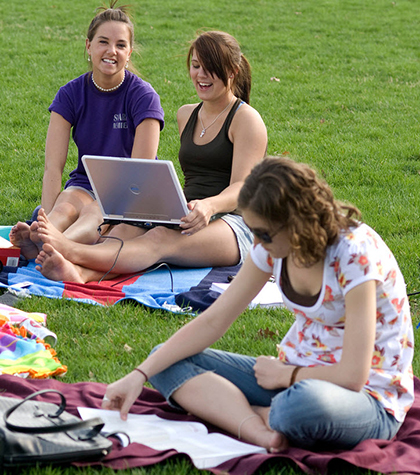 Students taking at least six credit hours during the Summer 2016 semester, or working fulltime on the Ferris State University campus, have the opportunity to live rent-free in a residence hall.
Ferris Auxiliary Enterprises marketing specialist Kara Kosloski said that these Bond Hall accommodations are available to students who have signed a 2016-17 contract with Housing and Residence Life. Those students who secure their contract by April 29 will receive $25 in Bulldog Bucks, which work like cash at Starbucks, the University Center's Quad Café and The Market. An additional $25 in Bulldog Bucks can be earned by signing up for a meal plan, and referring a friend who signs a housing contract can mean an additional $50 in credits.
"We are trying to make these options more visible to our students," Kosloski said. "We believe having the dining halls, unlimited utilities and a short walk to class or work are among the benefits for students who spend their summer with us."
Students who do not take at least six credit hours, or are not working full-time on campus would pay $2,209 for their summer semester in a residence hall. In each case, students have the option of purchasing a meal plan for the semester, at a cost of $1,443.
There are also two-and four-bedroom suite options in the East Campus Suites complex available for Summer 2016. Kosloski said that all housing contract options will remain available until Thursday, May 12.

PHOTO CAPTION: Ferris State University's Housing and Residence Life office reminds students who take at least six credit hours, or work full time on campus during the Summer 2016 semester of various housing options on campus. Those with signed 2016-17 housing contracts can secure rooms in a residence hall at no cost.