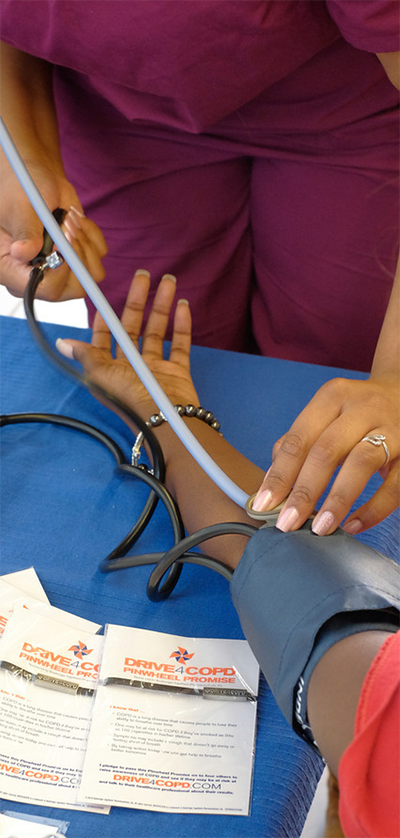 Health screenings and a variety of educational opportunities will be available Thursday, April 7 as Ferris State University's College of Health Professions coordinates the FSU Community Health Fair.
The fair will be offered from 11 a.m. to 1 p.m. in the Interdisciplinary Resource Center Connector that day, according to assistant professor Gail Bullard, the program coordinator for Ferris' Health Care Services Administration and the Master in Healthcare Administration programs.
"It can help anyone who is interested in learning more about how to live a healthy lifestyle," Bullard said. "We do see some members of the Big Rapids community, at the fair, but Ferris students and other adults are our typical audience. This event is free and open to the public."
There will be blood pressure screening offered by CHP students, at the fair, along with displays providing information on long-term care options, healthy eating choices, dental hygiene and other healthy lifestyle considerations.
Ferris State University Nutrition Services
District Health Department #10

PHOTO CAPTION: Blood pressure screening will be offered to those attending the Community Health Fair, Thursday, April 7 from 11 a.m. to 1 p.m. in Ferris State University's Interdisciplinary Resource Center Connector.