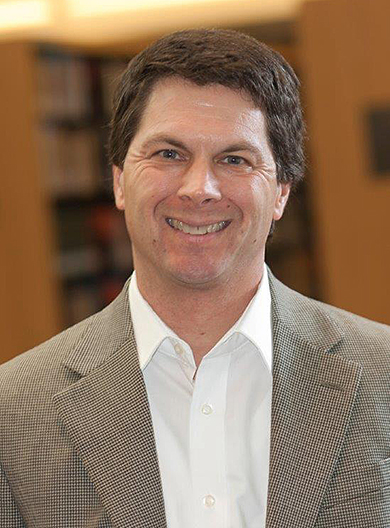 More than 30 tenure and non-tenure track faculty will take part in Ferris State University's New Faculty Orientation Week, Aug. 17-21. The program is committed to assisting new faculty in a positive transition into the university community.
Faculty Center for Teaching and Learning Director Todd Stanislav said that there is excitement in developing and presenting an itinerary designed to express Ferris' mission, goals and core values, and to identify university resources.
"Faculty have one-on-one contact with our students and will carry out the academic work of the institution," Stanislav said. "It's a high point in the life of an institution, and certainly in our own work it's a major focal point. It's a concerted effort to organize this institute."
Stanislav acknowledged that most elements of the schedule, that begins on Monday, Aug. 17, are germane to starting any job, such as explanation of employee benefits and safety presentations, but that there are opportunities later in the week to explore unique aspects of Ferris.
"We've always tried to do more to give faculty an opportunity to learn more about the institution," he said. "This year, we were able to build into the schedule time for faculty to tour the Jim Crow Museum and the new Ferris Museum of Sexist Objects."
Orientation week participants have the support of Paul Blake, provost; Bill Potter, associate provost of retention and student success; Roberta Teahen, associate provost of accreditation, assessment, compliance and evaluation; and Kirk Weller, interim associate provost of academic operations. The provost and associate provosts see that faculty who travel at least 50 miles to attend are provided lodging in Big Rapids during their stay. University leaders and faculty entering their second year on the Ferris campus are among those who will make presentations to offer their perspectives and personal experiences.
Stanislav said that while the program is focused on encouraging faculty to produce learner-centered syllabi and being prepared to instruct once fall semester begins on Monday, Aug. 31, they also hope to promote engagement in the Ferris community.
"We always try to have at least one dinner together with the new faculty and their families, partners or spouses," Stanislav said. "This year, we've created something called Affinity Dinners. It can be a racial-ethnic affinity, it could be geographical or it could be a food type affinity. We're going to do that in the evening, allow for small groups to form and go out to dinner together."
The process will continue throughout the fall and spring semesters with New Faculty Transition Program sessions. Stanislav said the FCTL encourages new faculty to establish relationships with their peers and examine important topics in teaching and learning.
Pictured: Todd Stanislav, director of the Faculty Center for Teaching and Learning