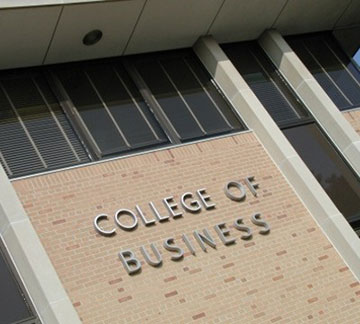 Graduates of Ferris State University's sales program are among the best sales professionals to hire, according to the Sales Education Foundation's list of Top University Sales Programs.

The SEF released its annual list, which recognizes programs for preparing and placing top talent in professional selling roles, in May.

"The sales education curriculum in the College of Business is dedicated to the practical application of the sales process," said Chester Trybus, a Marketing program faculty member. "The three courses – Professional Selling, Advanced Selling and Sales Management – are delivered by faculty who are active in the commercial marketplace and apply the latest 21stcentury applications."

Ferris offers both a minor and a certificate in Marketing Sales, as well as a sales assessment tool provided by Chally Group Worldwide to help students determine one of six sales career paths.
For more information on Ferris' Marketing program and professional sales training opportunities, go online to https://www.ferris.edu/business/marketing/homepage.htm.

For more information on the SEF, a non-profit based in Dayton, Ohio that promotes the sales profession through college and university programs, or to view the complete list of top sales schools and programs, visit https://salesfoundation.org/.