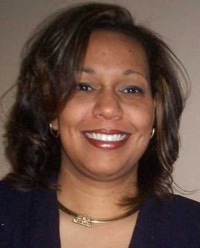 BIG RAPIDS - Gov. Jennifer Granholm has appointed Alisha M. Baker of Mount Clemens and Arthur L. Tebo of Walloon Lake to Ferris State University's Board of Trustees.
Baker, a customer service manager of DuPont Automotive Finishes, succeeds Gary L. Granger of Byron Center, whose term expired in December.
Tebo, a Ferris alumnus and retired businessman, is immediate past chair of the board, having been first appointed in 2001.
Both will begin their service with the board of trustees on Feb. 20 when the board holds its finance and academic/student affairs committee meetings in Big Rapids. Their appointments are through Dec. 31, 2016.
Ferris President David Eisler said, "Ms. Baker's experience with quality as a Six Sigma Black Belt and with manufacturing in the automotive sector is a wonderful addition to our board of trustees as we seek to improve the Michigan economy. We are very pleased that she brings her perspective of Southeast Michigan to our board as Ferris continues to meet the needs of our citizens in this area.
"Mr. Tebo has made many contributions to Ferris State University and our board of trustees, most notably as a former board chair and active involvement with our campus, programs and planning efforts. We very much appreciate the support and active involvement of Governor Granholm and her staff in appointing these two outstanding individuals to our board of trustees."
Baker, a native of Toledo, Ohio, came to Michigan in 1992 to join DuPont. She has a bachelor's degree in Business from Baker College and has certification as a Six Sigma Black Belt, a data-driven approach and methodology for eliminating defects in any process. She chairs the Macomb County Chamber of Commerce Board, serves on the education and health care sub-committees of Focus Macomb and is a trustee for the Macomb Foundation. She also was on the board of the Macomb Mustangs Youth Football Club from 2005 to 2007. She has four children, ranging in age from 6 to 19, who are very active in sports.
"I am thrilled to join the Ferris State University Board of Trustees and hope to contribute in ways that will make Ferris even better. I look forward to making a noticeable difference in ensuring that the strengths of Ferris and all that it has to offer are made known throughout the state," Baker said.
Tebo, retired chief operating officer of Boyne USA Resorts, has had a successful career in resort operations and management, having entered the field in 1970 to become general manager of Boyne Highlands Resort in Harbor Springs. He went on to become COO of Boyne USA Resorts, where he spent 20 years before retiring in 2004. In his earlier life, the 1972 Ferris Business Administration graduate served as a counter intelligence agent in Washington, D.C.
He remains active as a senior advisor to resort owners and developers in Japan and Romania and is completing his second three-year term on the Michigan Travel Commission.
Tebo noted, "The economic challenges we face today and in the near future are being met head on by the FSU team. The trustees, administration, faculty and staff will continue to resolve each challenge together in order to nurture for success our most important asset, our students. I am honored our governor has allowed me to continue to serve Ferris and our state for another term."
He and his wife, Joan, have two children, Kristen, an Engineering graduate student at the University of Michigan, and Corey, a senior at Michigan Tech University.
Ferris Board of Trustees Chairman James K. Haveman of Grand Haven said, "Members of the Board of Trustees are actively involved with setting policy for the University, guiding its strategic direction and ensuring that it remains financially strong in these challenging economic times. Board members contribute significant amounts of their time and energy without compensation. I am delighted that both of these outstanding individuals are willing to serve and guide Ferris State University."
Other members of the Ferris State University Board of Trustees are R. Thomas Cook of Fife Lake, vice chair; Patrick W. LaPine of Farmington, secretary; George J. Menoutes of Flint; Ronald E. Snead of Greenville; and Sueann L.Walz of Big Rapids.