Bay Mills Health Center
12455 W. Lakeshore Dr.
Brimley, MI. 49715
Phone: 906-248-8387
Fax: 906-248-8369
Number of mco students per rotation:
Summer: 3
Fall: 3
Spring: 3
Type of Practice:
Medical Center and Outpatient Clinic Multidisciplinary
Bay Mills Health Center would like to take a moment to welcome you to our health center for your health needs. We are here for you and your family to provide excellent comprehensive care. We appreciate the opportunity we are given to provide care to our community and our patients. Offering our services all from one building, Ellen Marshall Memorial Center, we are striving to provide you with easy access to our care. We are accredited by the Joint Commission and are a Patient Centered Medical Home. Our team strives every day to provide a high standard of care to our patients. We would like to thank you for choosing Bay Mills Health Center as your healthcare needs. We look forward to serving you and your family, now and in the future.
Contact Person: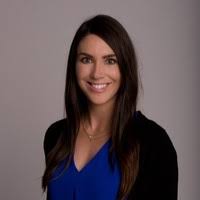 Ashley O'Dwyer, OD
E-mail: [email protected]
Support Staff:
1 Optometric Technicians/Assistants
1 Optician
72 Office Staff Personnel
72 Medical Records Personnel
7:30 AM - 5:30 PM
Number of patients seen by extern per day: 5
To improve the extern's ability to:
Practice full scope optometry in a multi disciplinary setting
Accurately diagnose and manage ocular disease with focus in systemic etiology
Manage dry eye disease using diagnostic equipment
Communication/ Education with patinets and between other health professions
Proficiency in billing and coding
Proficiency in contact lens fitting with introduction into specialty contact lens fits
It is the responsibility of the intern to find housing. Average cost is $500-$90/month.
Brimley, MI
Salt Ste. Marie, MI.
pop: 13,500
HVF Visual Field Tester with liquid lens
Zeiss Matrix
Cirrus 5000 OCT
Icare ic200 Tonometer
Optovheckplus
Keeler Wireless indirect opthalmoscope
Gonlo 3-mirror, 20D, 90D, 70D fundus lenses
Optos Fundus Camera
Keratograph 5m Topographer
OCT 500 cirrus
Psychology
Pediatrics
General Practice Medicine
Dentistry
Imaging (x-ray and CT)
Geriatric Medicine
Internal Medicine
Clinical Pharmacy
Laboratory
Time is set aside one day each month for clinic/case discussion or formal lecture (Grand Rounds)
Reference library available for student use
Internet access available

If you have any questions, please contact (231) 591-2187 Dr. Sara Bush, Director of Externships - [email protected].