Ferris State University students gain valuable work experience through internships. Internships also can confirm or redirect career decision-making, provide marketability, develop people skills and enhance classroom learning. Many academic programs require one, but the experience is encouraged regardless to provide students with a better understanding of what will be expected of them in the workplace.

Many students are participating in myriad internships this summer. Meet: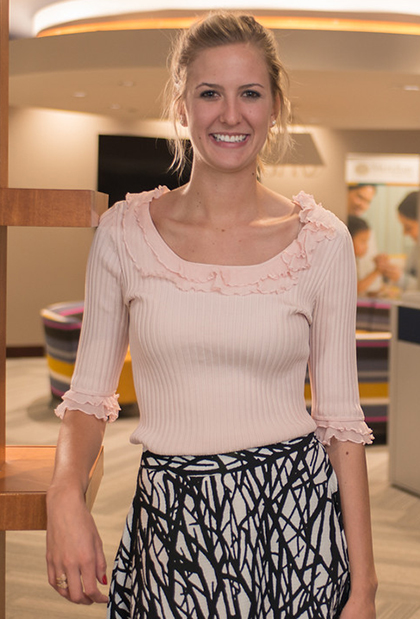 Samantha Wingerter
She is: a senior from Rochester, Mich., studying Health Care Marketing.
Her Internship: Samantha conducted market research and explored proposal writing with Meridian Health Plan in Detroit. "I learned how these activities apply in the larger consideration of the company."
How she Found This Opportunity: "I read a post on the Alphi Xi Delta sorority alumni page, as a sister in our chapter has taken a job with Meridian. I found the idea interesting, applied, and was accepted for my internship."
Future Plans: Samantha hopes to continue studies and acquire a Master of Science in the healthcare field. She is also considering the broader aspects of marketing as she considers career opportunities.
Other Activities at Ferris: Public Relations Student Society of America, Order of Omega, Alpha Xi Delta, Panhellenic Council and the University's Honors College.
Making a Difference in her Internship: Samantha feels her Ferris background has brought an important perspective and outlook to the group of interns at Meridian. "Many of the students at Meridian are from the same school, and my classwork at Ferris has been useful. The internship program at this company is remarkable, as Meridian has a great deal of instruction and involvement with their interns."


MEET THE INTERNS HOMEPAGE