Recycling Challenge Info
November 15 America Recycles Day
The Card/Riley Conservation & Wildlife Education Center has partnered with Trex to help reduce single use plastic waste. We invite you to Take the Pledge and help us recycle 1,000 lbs of plastic in the next 12 months! Drop off your recyclable plastic at the Card/Riley Center during operating ours to help us reach our goal!
ALL ABOUT PLASTIC RECYCLING | NEXTREX
Check out the images below for a quick guide as to what plastic can be recycled and what plastic can't!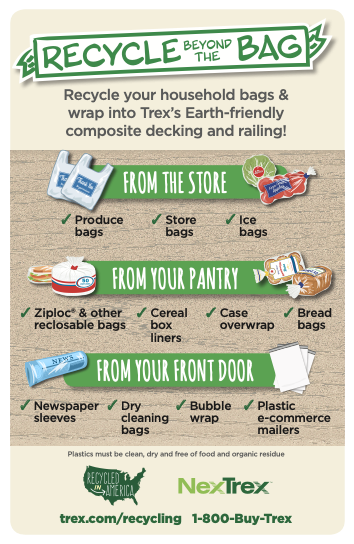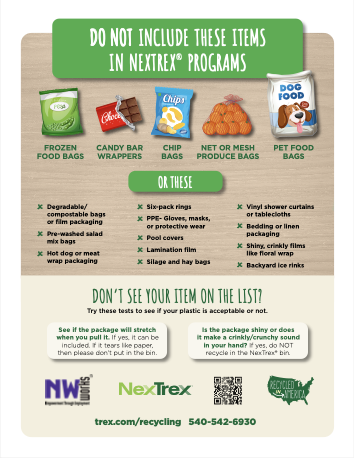 FAQ
Other Resources