Daniel Adsmond
Professor
Physical Sciences
Office Phone: (231) 591-5867
Email: [email protected]
Adsmond is a professor of Organic Chemistry. He received his Ph.D. from the University of Minnesota, where he also carried out post-doctoral research on sulfa drugs in the Pharmaceutics department. He primarily teaches courses in Organic Chemistry. Adsmond's ongoing research focuses on the area of molecular recognition and on how and why certain molecules recognize and actively bind together.

Karen Barkel
Associate Professor
Biology
Office Phone: (231) 591-2544
Email: [email protected]
Dr. Barkel's expertise is in marine biology, development and ecology. She has conducted research on the systematics and biogeography of decapod crustaceans. As part of that, Dr. Barkel did comparative studies of larval development (including observations on morphology, number and duration of the larval stages) to infer phylogenetic associations. She also did comparative morphology. Barkel has researched larval ecology and its effects on development, dispersal, settlement, recruitment and behavior of marine invertebrate larvae (particularly with decapod crustaceans). As part of that research, she focused on environmental factors such as temperature, salinity and light. Barkel also focused on human impacts such as pollutants, pesticides, fertilizers and biological factors such as conspecifics, competitors, predators, tannins and other species associated with the adult habitat.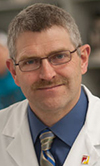 Clifton Franklund
Professor, Program Coordinator
Biology
Office Phone: (231) 591-2552
Email: [email protected]
Clifton Franklund has a strong and versatile expertise in areas that include medical microbiology, general microbiology, and more.
Franklund was named the 2011-12 Distinguished Teacher Award recipient at Ferris State University. In February 2014, he was appointed coordinator of General Education.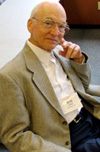 Robert Friar
Professor Emeritus
Biology
Office Phone: (231) 591-2542
Email: [email protected]
Friar holds a Ph.D. in Physiology with emphases in endocrinology, reproductive physiology, and neurophysiology and minors in biochemistry and pharmacology from Purdue University. He teaches courses in Human Physiology and Anatomy, and Human Sexuality. Friar is a member of several professional organizations and serves on a variety of committees.

Bill Killian
Professor
Physical Sciences
Office Phone: (231) 591-2590
Email: [email protected]
A native of Chicago, Killian is employed as a professor in the physical sciences department at Ferris State. Killian works as a teacher of both General Chemistry and Industrial Chemistry courses and serves as coordinator of the Industrial Chemistry Technology program. Killian has worked at Ferris since 1987.
Joseph Lipar
Associate Professor, Department Chair
Biology
Office Phone: (231) 591-2660
Email: [email protected]
Lipar is an ornithologist who has a particular interest in the interactions among hormones, development, and behavior in birds. His past research has focused on the presence of steroid hormones in the yolks of avian eggs and the effects of those hormones on the physiological and behavioral development of offspring. Lipar has taught at Indiana University and received the Teaching Excellence Recognition Award in 1999.
Gary Rodabaugh
Professor
Biology
Office Phone: (231) 591-2308
Email - [email protected]
Dr. Rodabaugh's field of expertise includes serving as a private consultant for environment health and safety, which includes indoor air quality, accident investigation, mold exposure, construction defects and other EHS subject matter. Rodabaugh also has served as a local, state, regional, national and international consultant/expert witness in environmental exposure cases. His primary qualification for testimony on mold and construction defects stems from his certification as a licensed builder in the state of Michigan, as well as being a Certified Hazardous Material Manager at the master level. He has acted as a consulting expert for approximately 20 fuel oil spills in Ontario, Canada, and conducted air quality/exposure investigations for the Caribbean island nation of Antigua.

James P. Scott
Professor
Biology/Campus Veterinarian
Office Phone: (231) 591-2620
Email: [email protected]
James P. Scott teaches courses in Human Pathophysiology, Forensic Physiology and Anatomy I, Human Physiology and Anatomy II, Human Anatomy and Physiology I, Human Anatomy II and General Pathology for Optometry.
His expertise includes canine, feline, reptile and avian internal medicine and surgery, Human Anatomy and Physiology, Comparative Anatomy and Physiology, Histology, Pathology and Pathophysiology.