Sandy Alspach
Professor
Communication/Humanities
Office Phone: (231) 591-2779
Email: [email protected]
Sandy Alspach has more than 40 years of coaching experience with high school- and college-level competitive debate and speech. Alspach has been teaching and studying intercultural and diversity communication for more than 20 years. She is involved with curriculum development, such as course design and instructional strategies, and student activity development and advising.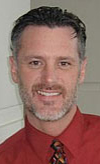 Patrick Bishop
Associate Professor
Public Relations
Office Phone: (231) 591-3151
Email: [email protected]
Patrick Bishop has an extensive background of public relations experience including his work as communications officer for the Fremont Community Foundation and his role as vice president of marketing and sales for Dickies-FPI.
He accredited in public relations by the Public Relations Society of America, he is a board member for the West Michigan PRSA and is accreditation chair for the WMPRSA.
Clay Dedeaux
Professor
Marketing
Office Phone: (231) 591-2448
Email: [email protected]
Clay Dedeaux has more than 30 years of experience in advertising management. He has specialized in brand and retail advertising campaigns for such companies as BMW, Mercedes-Benz and Volkswagen. He was the senior vice president at Arnold Worldwide in Boston from 1998 to 2008.
Dedeaux has been the guest speaker at numerous advertising agency events, and has experience as a consultant to Chicago-based media companies WMAQ TV, WBBM-AM and DDB Advertising.

Beverly DeMarr
Professor
Management
Office Phone: (231) 591-3756
Email: [email protected]
Beverly DeMarr teaches courses in compensation, human resource management and negotiation.

Susan Jones
Professor
Marketing
Office Phone: (231) 591-2468
Email: [email protected]
Jones' field of expertise includes direct marketing, e-commerce marketing and advertising copy. She is the author of more than 20 books on direct and interactive marketing, collectibles and time management. She is the winner of multiple lifetime achievement and marketer of the year awards.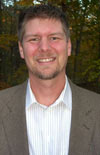 Glen Okonoski
Department Chair, Professor
Television and Digital Media Production
Office Phone: (231) 591-2709
E-mail: [email protected]
Okonoski is a graduate of Ferris State University with a bachelor's degree in Television Production and a master's degree in Career and Technical Education. He joined the faculty at Ferris in August 2006. He has worked in the media production department of Grand Rapids Community College and continues to work as a freelance videographer and editor.
Glen has produced over 80 episodes of the award winning "Cooking with Angus Campbell" television series, as well as producing videos for the Grand Rapids Area Chamber of Commerce, YWCA, Meijer Corporation, Van Andel Institute, Grand Rapids Allergy, the River Bank Run, and others. He primarily teaches production-oriented classes related to both field and studio production.