Sandy Alspach
Professor
Communication/Humanities
Office Phone: (231) 591-2779
Email: [email protected]
Sandy Alspach has more than 40 years of coaching experience with high school- and college-level competitive debate and speech. Alspach has been teaching and studying intercultural and diversity communication for more than 20 years. She is involved with curriculum development, such as course design and instructional strategies, and student activity development and advising.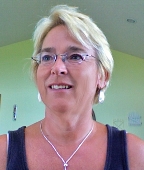 Sandy Balkema
Professor
English
Office Phone: (231) 591-5631
Email: [email protected]
Sandy Balkema has been a professor at Ferris State University since 1984. Her expertise is in writing and editing, including business, technical and professional writing. Balkema also is an expert on professional and technical writing careers, career-tracks, opportunities and trends, corporate training (online and traditional), and assessment and evaluation.
Outside of Ferris, Balkema has written, edited and produced many corporate training programs. She has had the honor of working with companies such as Meijer, Amway, HP, Steelcase, Dematic and Anheuser-Busch. She has written, edited and produced technical/professional documents, including four self-study documents for Ferris related to NCA/HLC accreditation.
Steve Fox
Assistant Professor, Torch Advisor
English and Journalism
Office Phone: (231) 591-2529
Email: [email protected]
Steve Fox has been involved with the newspaper industry for more than 20 years. As a journalist, his assignments included coverage of local and county government, and breaking news, such as the Oklahoma City bombing. He also covered a wide range of sports, from community and high school athletics to NBA, Major League Baseball and college sports.
Fox is a member of the Michigan Collegiate Press Association and maintains close connections with newspaper industry professionals throughout Michigan and other states. He advised the Grand Rapids Community College student paper, The Collegiate, for two years, before joining Ferris and becoming adviser for the Ferris State University student newspaper, The Torch.

Barry Mehler
Professor
Humanities
Office Phone: (231) 591-3612
Email: [email protected]
Dr. Mehler's field of expertise includes the history of science, eugenics, racism and science, and genocide and science. He is the founder and director of the Institute for the Study of Academic Racism. The following website provides more information about ISAR:
http://ferris-pages.org/ISAR/

David Russell
Professor
Languages and Literature
Office Phone: (231) 591-2526
Email: [email protected]
Dr. Russell's field of expertise includes children's literature, especially poetry, biography and fiction; and children's picture books and folktales. He has published widely on these topics, including scholarly articles, two critical biographies and a college textbook currently in its 5th edition that is used throughout the country.
Cami M. Sanderson
Professor
Humanities
Office Phone: (231) 591-2995
Email: [email protected]
Dr. Sanderson's field of expertise includes research of the airline industry, specifically customer service, air rage, and communication and the airlines. She also specializes in gender and family relationships, and family and the role each child plays.