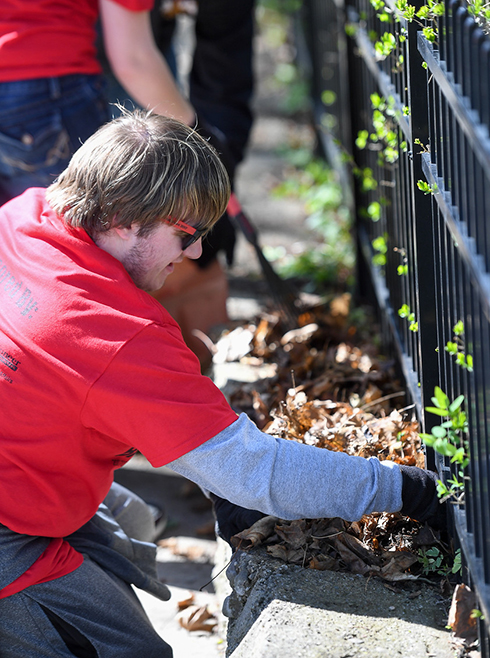 Ferris State University students will be out in the Big Rapids community during Big Alleyway clean-up.

An opportunity to give back to the Big Rapids community is available for Ferris State University students Saturday, Sept. 10, during the Big Alleyway Cleanup from 10 a.m. to 12 p.m.
Career and Professional Success Assistant Kathryn Thomas said the CPS office has all the supplies students need to participate. However, Thomas added that students should register and arrive to receive materials in the Robinson Quad that morning.
"Groups of students are welcome to take up projects and alleys. We are happy to put together the individuals who sign up. It is a short and sweet contribution we can make to offer to our community," Thomas said. "Based on the number of participants, we will look to cover more neighborhoods, focusing first on the central city area north of our main campus."
Thomas said a benefit for students who participate is to get a start on the volunteer hours they may desire or are required to accumulate during the academic year.
"We have Initiative 125 through CAPS. These service hours can be applied to that goal," Thomas said. "Our Honors Program and other student groups have a volunteering component. Some offer award eligibility to students who regularly participate in these activities."
Thomas said the hope is to have registered student organizations or groups of students "Adopt An Alley" for an initiative sponsored by the Student Government Association.
For more information on 2022's Big Alleyway Cleanup event, students can use the chat function on the CAPS homepage.