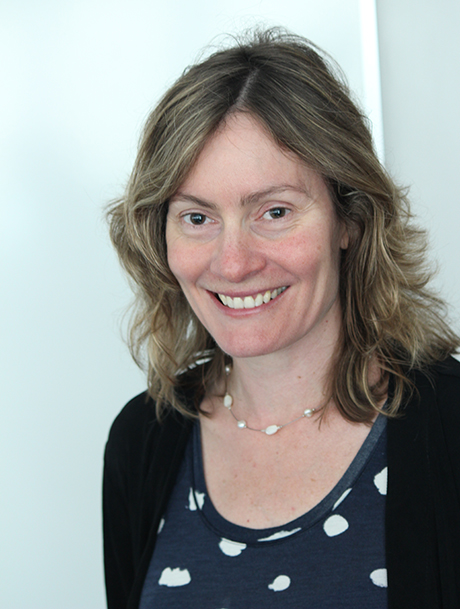 History Professor Tracy Nichols Busch received an honor as the 2022 Helen Gillespie Ferris Distinguished Women Leader Award winner, as announced by the Ferris Women's Network.
Tracy Nichols Busch was awarded the 2022 Helen Gillespie Ferris Distinguished Woman Leader Award by Ferris Women's Network at Ferris State University. Busch was honored to be nominated by her colleagues and expressed her appreciation to the Ferris Women's Network for bringing to light Helen Gillespie Ferris' often-overlooked contributions to the institution that she co-founded with Woodbridge Ferris, 138 years ago.
In 2006, Busch came to Ferris' College of Arts, Science and Education with a Ph.D. in Russian and European history from Georgetown University. Since then, she has taught a wide variety of classes covering world history, women's history, the craft of historical writing and research, and more focused classes on Russian and East Asian history. In 2009, she became an advisor to the Ferris chapter of Phi Alpha Theta, the American Honor Society for undergraduate and graduate students and history professors. At three points during her tenure, Ferris hosted the Phi Alpha Theta Michigan Regional Conference. One of her greatest joys at Ferris is mentoring young scholars and watching them launch into careers and succeed in graduate school.
In 2013, Vice President for Diversity and Inclusion David Pilgrim asked Busch to shepherd the development of the Museum of Sexist Objects (MoSO). She and a team of faculty, staff, and students worked to create the world's first museum of its type, which opened to the public in 2015. Due to its small budget, Busch reached across campus to expand the museum's offerings and reach. The MoSO LibGuide and Tutorial was co-created with FLITE librarian Mari Kermit-Canfield. Busch further collaborated with Ferris Fine Art Gallery director Carrie Weis to design and build a "Mini-MoSO" traveling exhibit. More recently, instructor Diane Jackson and FLITE librarian Stacy Anderson took the lead in developing a strategic plan that will make it easier to secure funding. Other members of the MoSO Team are Kathryn Malone, Rachel Foulk and Victor Piercey.
With the rise of the "Me Too" movement, Busch realized the MoSO was more than just four walls filled with obnoxious bumper stickers, misogynistic T-shirts, and bright-colored pink and blue toys. She noted, "What brings the museum to life are the stories that it generates when people visit. I have heard about Deer Camp, men's bathrooms with no changing tables and students' mothers who are never promoted and stay at the bottom of the pay scale for decades. Sexism hurts people every day in so many ways. The museum clarifies how sexism affects our thinking and becomes normalized in society."
The "MoSO Stories" told by visitors inspired Weis and Busch to create the "Mini-MoSO." It also led to creating a MoSO Storytelling Community that will take place during the Fall 2022 semester. She and Director of Disability Services Julie Alexander are bringing it to fruition by collaborating with Center for [email protected] Studies Executive Director Kaylee Moreno Burke; Julie Rowan, of the Faculty Center for Teaching and Learning; Jody Gardei, of the Staff Center for Training and Development; Timberly Boezwinkle, of Retention and Student Services; and Melissa Smith, of English, Literature, and World Languages.
Busch would like to dedicate her award to her mother, Sandy Hoefflinger, who passed away on May 2. Busch credits her mom with setting her on her current path, "When I came home from school with my childhood pronouncements on the issues of the day, she would ask,' Why do you think that?' In attempting to answer that question, I often realized that I hadn't been thinking at all."
Busch has also earned recognition as Ferris' Distinguished Teacher and International Educator Award winner, receiving those honors in 2019.
Previous winners of the Helen Gillespie Ferris Distinguished Woman Leader Award include:
2021, Kaylee Moreno Burke, co-founder and executive director of the Center for [email protected] Studies

2020, Joy Pulsifer, dean of Student Life

2019, Kim Hancock, professor of Pharmaceutics

2018, Olukemi Fadayomi, professor of Biology

2017, Trinidy Williams, associate dean, College of Arts, Sciences and Education