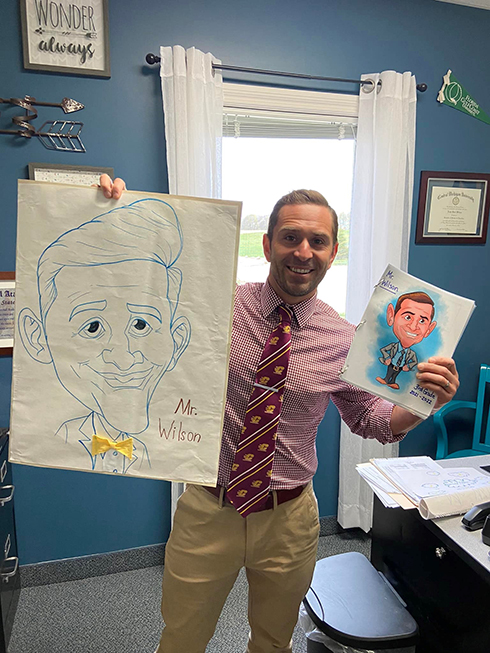 Noah Wilson
This Michigan Association of Public School Academies (MAPSA) has recently announced its 2022 Administrator of the Year and Teacher of the Year selections. Two Ferris State University-authorized academies staff members were honored. Noah Wilson, director of Marshall Academy in Marshall, was named Administrator of the Year and Amy Dunlap, a teacher at Michigan Connections Academy in Okemos, was recognized as Teacher of the Year.
"I personally know these two people and could not think of two people more deserving of this honor," said Ferris Charter Schools Office Director Ron Rizzo. "I think any school would be fortunate and proud to have Amy and Noah on their staff."
Each year, MAPSA receives nominations for the awards from individuals from the charter school sector around the state. Judges winnow the nominees to the top 10 candidates in each category. Those individuals are notified of their selection and must complete a comprehensive process for the MAPSA judges for further evaluation. The final five nominees are introduced, and the MAPSA committee again evaluates candidates. The winners, Wilson and Dunlap, received a surprise visit from MAPSA staff and their authorizer, the Ferris State University Charter Schools Office staff, on Friday, May 13, to notify them of their selections.
Amy Dunlap
"This year's recipients exemplify everything that is right with charter schools and impressed the judges with their commitment, passion for students and their learning, and enthusiasm for their academies," said Dan Quisenberry, CEO of MAPSA.
Visit the Charter Schools office for more information about FSU-authorized schools.