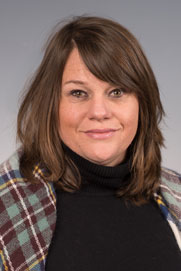 Lisa Ortiz

More than 70 cots, previously held in storage by Ferris State University's Office of Housing and Residence Life, are distributed in collaboration with a southeast Michigan nonprofit benefiting Mexican families and individuals in need.
Director of Housing and Residence Life Lisa Ortiz said procurement of the cots was a stopgap measure for bedding for situations of emergency housing on campus.
"No such circumstances arose. We now have other options available on campus if they are ever needed," Ortiz said. "Scenarios for donation of the cots were presented to the university, and we selected Hope and Encouragement for Humanity, based in Blissfield."
Lori Phillips, from Hope and Encouragement for Humanity, noted the organization collaborates with partner operations, who received those items in May.
"We saw this as the best use of materials that were no longer serving a purpose on campus," Ortiz said.
Way of The Cross International Director Ben Butler said cots have already moved from their headquarters in Harlingen, Texas, to Reynosa, a Mexican border city across the Rio Grande from McAllen.
"We appreciate that these beds were available because refugees need accommodation," Butler said. "Reynosa had 700 persons who had based themselves in a park as they waited for paperwork to enter the United States as refugees. The bedding offers a small part of the solution for those people and the community."
An orphanage in San Fernando, also in the Mexican state of Tamaulipas, has received 20 of the cots made available by the university.