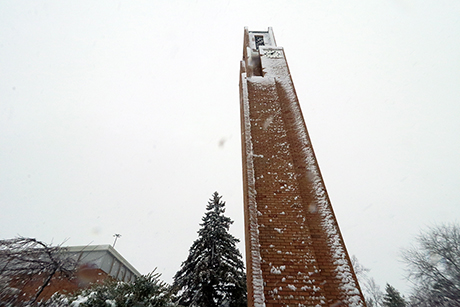 Ferris State University's Health Information Management program has earned a ranking as one of the leading accredited online colleges in Health Informatics in the country.
Accredited Online College, a new authority in online education data, announced this honor. Paula Hagstrom, an alumna of Ferris' HIMS program and the coordinator of this program, said a segment of their bachelor's degree students have progressed from the university's Associate of Applied Sciences degree in Health Information Technology.
"All of our upper-level instruction is available to students online," Hagstrom said. "Many students have secured associate degrees from accredited colleges, and we have been able to provide this learning online for more than a decade. It separates our program from others available in the state and region."
Hagstrom said the Bachelor of Science in Health Information Management places a graduate in good stead for various healthcare management roles.
"We find our alumni in positions with hospital groups. Many also secure supervisory positions with insurance companies and vendors in the health care industry," Hagstrom said. "As the United States population grows in average age, we also place graduates with long-term care operations."
Hagstrom said both the Health Information Technology and Health Information Management programs have benefitted from electronic record keeping's technological advance.
"The foundation of understanding acquired in the first two years, in coding and billing are essential to the advanced learning in the online program," Hagstrom said. "Our graduates can establish rewarding careers in consultancy, which is just another opportunity to structure a career path and area of influence in health care."
Accredited Online College synthesizes data from the National Center for Education Statistics, the Bureau of Labor Statistics, Payscale and the College Scorecard. The ranked colleges are scored based on their commitment to online education, admission rates, student satisfaction, alumni debt, and specialty in the program in question.