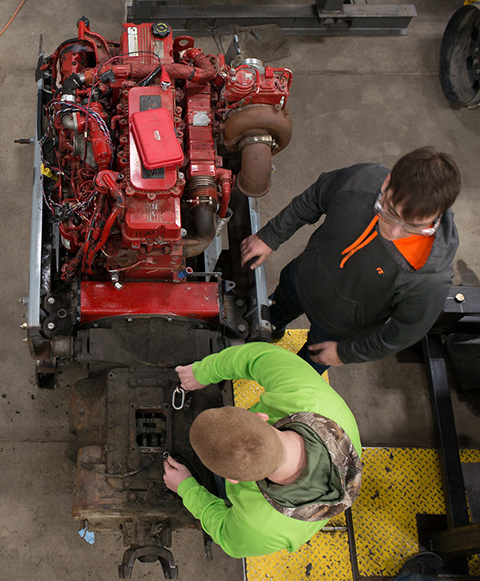 The AED Foundation has announced the re-accreditation of Ferris State University's Heavy Equipment Engineering Technology program. Ferris was one of the first programs in the nation accredited by AEDF and is now re-accredited for five additional years.
"We are pleased that Ferris State continues to demonstrate its commitment to academic excellence and continuous improvement through the process of accreditation," stated The AED Foundation Executive Vice President and COO Jason Blake. "Your re-accreditation signifies to equipment industry stakeholders that your school continues to meet rigorous industry-specific national construction equipment technical standards. It further signifies to current and prospective students that your program provides the best in diesel-equipment technical education as defined by the industry it serves."
Ferris' term of AEDF accreditation is five years, starting this month and going through April 2026. The AED Foundation is dedicated to developing and improving the heavy equipment industry partnerships that meet the mutual needs of local dealers, manufacturers and technical colleges. The AED Foundation is proud to be affiliated with Ferris State through this re accreditation and is committed to the program's ongoing success.
"We would like to thank AEDF and their evaluation team for providing us the opportunity to reaffirm that once again our program outcomes match AEDF standards," stated Ferris Heavy Equipment Program Coordinator Gary Maike. "The university enjoys a unique position nationally with its Bachelor of Science degree program. We have graduates who work for major construction companies, original equipment manufacturers, OEM suppliers, fleets, distributors and repair facilities. Graduates enjoy numerous employment opportunities and are in high demand."