To further support student education at Ferris State University's Michigan College of Optometry, CooperVision has donated funds to The Ferris Foundation to provide scholarships and training for myopia management.
The five-year financial commitment expands CooperVision's long-standing collaboration with MCO, which spans many years. For nearly a decade, CooperVision has offered contact lens education and fitting experiences to students through Soft Toric and Presbyopic Lens Education (STAPLE) workshops and other educational events on campus. MCO has been an active partner in CooperVision's Adopt-A-Patient program, which enables students to gift an annual supply of contact lenses to a well-deserving, low-income patient in their community.
CooperVision's financial contribution will fund student scholarships to benefit several recipients each year who have shown interest in and firmly embraced myopia management. CooperVision has further committed funding for one of the classrooms in the Michigan College of Optometry building. This comprehensive approach enables contact lens education, focusing on providing opportunities for students to learn how to treat patients with myopia and myopia management for children.
"We take great pride in the educational opportunities we have helped make available to MCO students over the years, as this helps them to better prepare for their future careers as practitioners," said Michele Andrews,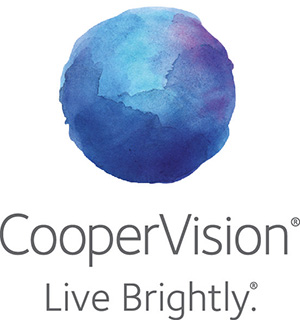 OD, vice president of Professional and Government Affairs, Americas, CooperVision. "As the prevalence of childhood myopia continues to rise, it is imperative that today's optometry students enter the field with knowledge on how to effectively treat and manage the condition."
CooperVision worked closely with MCO's administration and faculty to determine how the company could best support the advancement of the College's instruction surrounding contact lenses.
"This partnership is meaningful and exciting for MCO students," said Robert Murray, Ferris' associate vice president for advancement. "Our faculty are thrilled by the collaboration with CooperVision, as it will help our students start their careers with the ability and experience to positively impact their patients and the communities they serve."
"These scholarships are difference makers when it comes to attracting highly qualified students to MCO," said Dr. David Damari, dean of the Michigan College of Optometry. "We also look forward to the opportunity to make advanced contact lens technology available for students in our pre-doctoral curriculum."
CooperVision's support of Michigan College of Optometry is the latest in a series of expanded partnerships with optometry programs across the nation.