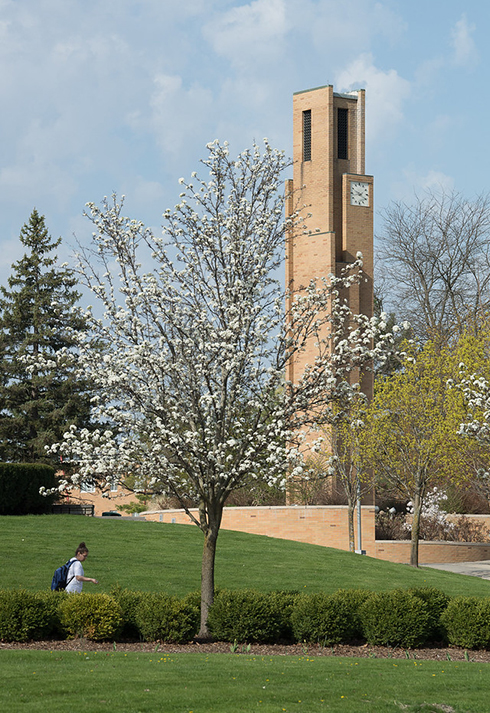 Students, staff and faculty at Ferris State University are welcome to participate in a letter-writing campaign in December, organized by the Center for Leadership, Activities and Career Services. CLACS staff will distribute notes of seasonal goodwill and encouragement to area elementary school children and residents of regional nursing homes. The submission deadline is 5 p.m. Tuesday, Dec. 15.
Area nursing home residents and elementary school children will receive words of encouragement ahead of the year-end holidays. This is part of a letter-writing campaign organized by the Volunteer Center in Ferris State University's Center for Leadership, Activities and Career Services.
Career and Volunteer Center Coordinator Michele Albright said Ferris faculty, staff and students are encouraged to take part. Participants can offer a message for a child or senior citizen.
"These messages should be directed to [email protected]," Albright said. "That will put the messages in the hands of CLACS staff, so they can be distributed prior to winter break. We hope through this campaign that participants might look beyond their needs and desires and be a light to someone who might be lonely or confused, in this unique year ending."
Albright said marketing messages begin Tuesday, Dec. 1 to reach the Ferris campus community, reminding them of the campaign and encouraging participation.
"All these messages should be offered by 5 p.m. Tuesday, Dec. 15, so they can be processed and delivered to our various contacts," Albright said. "We hope as many faculty, students and staff as possible take this opportunity to speak from the heart, so they can brighten the day of someone they may never have met."