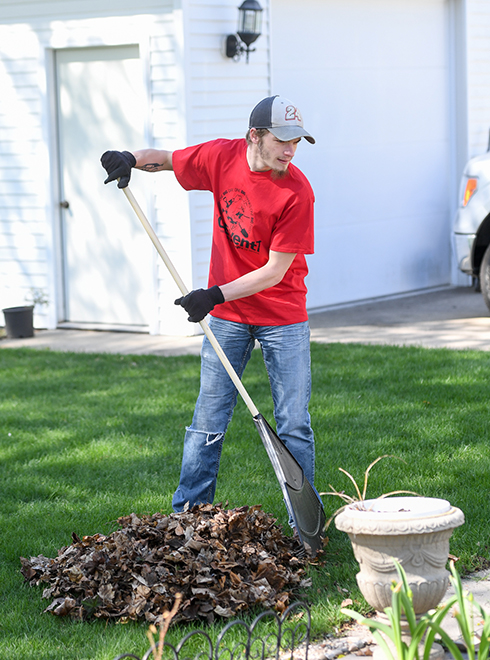 Ferris State University News Services and Social Media will host its annual Big Event Photo Challenge. This challenge is open to all Ferris students who want to showcase their efforts at The Big Event. Winners are awarded prizes in the following categories: best group photo, best individual photo, most creative, most challenging task, best use of tools, most engaging with community members and most fun. Winners will be selected by a panel of student judges and will receive a prize. Prize options include Bulldog T-shirts, pullovers, sweatshirts, backpacks and more. Winners will be notified by email.
To enter, we ask that you:
Make sure your Big Event T-shirt is visible in the photo;
Snap a cool photo of yourself wearing your Big Event shirt while working. Photos should not include alcohol, alcohol promotions, drugs, drug paraphernalia, or nudity. Photos that do will not be considered; and
Email your Big Event photo to

[email protected]

all entries should include the following information for ALL individuals prominently pictured in the photo and appropriately identified, for example, pictured left to right:


First and last name
Academic major
Hometown
Year in school of the individual or individuals officially submitting the photo
A caption that describes where the photo was taken, the date it was shot (photo must be shot the day of The BIG Event), and what the person is doing at that location.
As a reminder, the official entrant is the person who submits the photo. In the case of group photos, the entrant will receive the grand prize. Others in the group, up to five members, will be eligible to receive Bulldog T-shirts (you must come in to pick up your shirt). You will be photographed with your prize. Photos submitted may be posted on official Ferris social media accounts in addition to other Ferris publications. Contestants are encouraged to be safe and creative while taking photos and submit them as early as possible. The deadline for submission is Saturday, April 13, 2019, by 11:59 p.m.