Ferris State University's Sports Communication program will call on six alumni with varied career pursuits to present in the annual 2018-19 Sports Speakers Series, to be offered on campus.
College of Arts, Sciences and Education Professor of Communication Sandy Alspach, the Sports Communication program director, said they follow an intentional process in bringing back students who have taken positions with notable entities or have followed atypical routes to find uniquely satisfying opportunities in the sporting world.
"Our first presenter, Gil Bransford, was able to get the attention of ESPN because he had a knack for and was completely absorbed by all there is to know and find in statistics," Alspach said. "We are very pleased that Gil will come to speak on Oct. 10 at 6 p.m., in Room 120 of the Interdisciplinary Resource Center. Warren Henson, who will join us for a talk in March, works as a juvenile justice officer but has found his niche in sports by coaching an AAU team for eight-to-10-year-olds. Some of our alumni find their success in primary career applications. For others, their joys come from a complimentary activity."
Bransford is the only 2018 featured fall semester speaker. Former Ferris football player, NCAA staffer and current Okemos High School athletic director Ira Childress will visit IRC Room 115 for a 6 p.m. presentation on Jan. 24, 2019. Alspach said a couple of recent Ferris graduates will share the podium in the next presentation, on Feb. 20, which will also be held in IRC Room 115.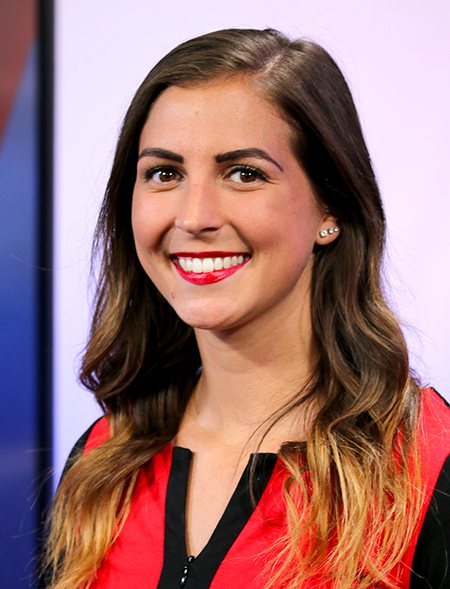 "Alex Freeman is enjoying his experience as the assistant sports editor for the Greenville Daily News, after earning a Bachelor of Science in Psychology and Sports Communication in May 2017," Alspach said. "He also worked on becoming an opinion leader with a larger audience as he produced dozens of articles for Realsport101.com, which is based in London. Alex will join Meg Hiler, who was a former Ferris softball pitcher, and now serves as a multimedia journalist with WILX Television in Lansing. These are recent graduates who can offer some great insights to our current students on what to expect from the marketplace."
Former Ferris basketball player and current men's assistant coach Raymoan McAfee is slated for an April appearance to close out the 2018-19 Sports Speaker Series. Alspach said all the events in the series are free and open to the public. Anyone wishing to attend an event and would require special accommodation is asked to contact Alspach at (231) 591-2779 or by email.


PHOTO CAPTION: Alex Freeman (top), the assistant sports editor of the Greenville (Mich.) Daily News and Meg Hiler (bottom), multimedia journalist for WILX Television in Lansing are among the alumni returning as presenters in the 2018-19 Ferris State University Sports Speaker Series, hosted by the Sports Communication program and Sports Careers registered student organization.