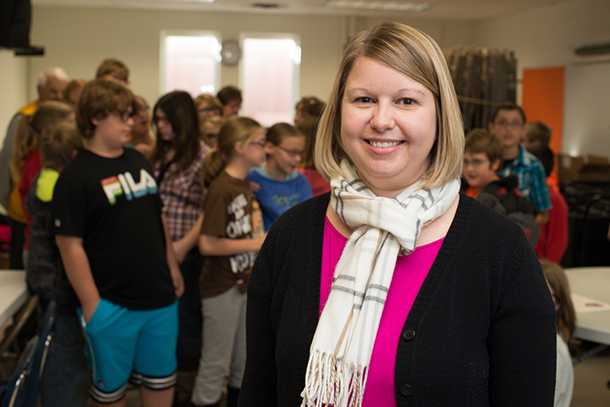 Professor and Chief of Vision Rehabilitation Services in Ferris State University's Michigan College of Optometry Dr. Sarah Hinkley completed the Luce Program for Women in STEM Leadership as part of the Higher Education Resources Services (HERS) program at the University of Denver, June 18-30.
Hinkley was among a group of 70 women leaders from across the nation selected to attend HERS, 26 of whom were chosen to participate in the HERS Luce Program.
A key part of the HERS Luce Program is the development of a HERS STEM network which provides peer and mentor connections to support and encourage women at various career stages. This collaboration then seeks to influence women leaders to promote equality and excellence in STEM higher education.
This is the fifth year that the Office of the Provost has provided institutional support for women to attend HERS. Hinkley said that she was thankful for this growth opportunity.
"HERS provided a rich environment for learning and networking with talented female leaders in academia across the country," Hinkley said. "I gained so much from the experience, namely how to find the courage to advocate for what is best for students and the future of the University and how to navigate academic politics."
As part of the HERS program, participants choose a project to impact their institutions. Hinkley's project is to strengthen and unify the area of interprofessional education within Ferris. While there are many interprofessional education experiences and programs distributed among the colleges, her goal is to create a unified approach to brainstorming, creating, administering and measuring these experiences.
HERS is a leadership development and research organization that is dedicated to creating and sustaining a diverse network of women leaders in higher education. Through various programs that support women in every stage of their careers, HERS provides program participants with transformational experiences and opportunities that result in stronger institutions of higher education.

PHOTO CAPTION: Judith White, former president and executive director of HERS, gives a certificate to Ferris State University Professor Dr. Sarah Hinkley upon completion of the HERS Summer Institute 2018 at the University of Denver, Colorado.