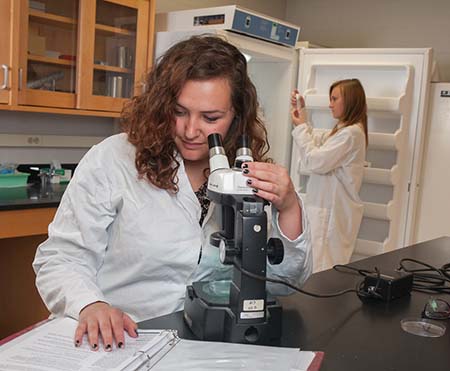 A Washington, D.C.-based nonprofit magazine has ranked Ferris State University the best institution in West Michigan, in terms of efforts made to help non-wealthy students obtain marketable degrees at affordable prices.
Washington Monthly's Annual College Guide and Rankings have been published annually, since 2005, and the "2017 Best Bang for the Buck-Midwest" report included 12 colleges and universities in this area of the state. Ferris was 51st in this region of the country, which presented the best composite score in West Michigan, for categories such as the number of first-generation college students, tuition rates, graduation rate and the number of students receiving Pell grants.
Dean of Enrollment Services Kristen Salomonson said the "Best Bang for the Buck" ranking takes social mobility into consideration, which focuses on the recruitment of low-income students and the assistance offered to help those men and women earn their degree.
"This kind of information, including that high rank in social mobility, shows that Ferris is interested in working with students on constraining their cost for an education," Salomonson said. "It is an important consideration, as students frequently ask our recruiters whether there is value in pursuing a degree at Ferris, or any college or university."
Salomonson said the university's emphases on career-oriented instruction as students begin to pursue their degrees, utilizing industry experts as instructors and providing internship opportunities all meet with Woodbridge Ferris' vision for developing qualified, responsible citizens.
"As a university, we strive to ameliorate student debt, while providing tangible income opportunities, for those who earn a Ferris degree," Salomonson said. "Our value proposition is often higher than that of a leading national institution, as we are a significant and affordable option for our students."


PHOTO CAPTION: Washington Monthly, a nonprofit magazine has ranked Ferris State University tops among 12 West Michigan colleges and universities qualifying for their "2017 Best Bang for the Buck-Midwest" rankings. The assessment is focused on those efforts made to help non-wealthy students achieve a college degree.