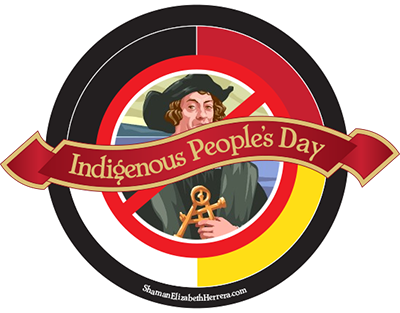 A number of university organizations will support the Circle of Tribal Nations on Monday, Oct. 9, when they will staff informational tables in the University Center Rankin Atrium from 10 a.m. to 5 p.m., spreading information on Indigenous Peoples Day.
Marley Tucker, the vice president of the Circle of Tribal Nations registered student organization, said they are purposeful in spreading their message on what is recognized as Columbus Day, a national holiday of long standing.
"We hope to change the conversation, offering a platform that celebrates native voices, rather than paying tribute to colonization," Tucker said. "We would like our fellow students to take what they learn from our presentation and share it with others, and consider the struggle that these people are still having."
Michael Wade, the assistant director of the Office of Multicultural Student Services, said his office is working to support the RSO in this cause and activity, which includes "Solidarity Photoshoot" opportunities at 10:45 and 11:45 a.m., with the final picture taken at approximately 12:45 p.m.
"The goal of presenting this informational table is to get people to understand what the day is about, that there are indigenous people among us, and how they live," Wade said. "The OMSS is happy to help put the Circle of Tribal Nations before a student audience."
College of Arts, Sciences and Education Biology Professor Scott Herron is an advocate for Native American and Latino studies and the advisor for the CTN.
"I hope that the Circle's activity on Monday will be a catalyst for greater awareness, and any potential activity they may feel is necessary," Herron said. "Columbus Day is only celebrated in the United States, Mexico, Spain and Italy. The history behind this holiday includes many unpleasant realities and there are those who believe such celebrations should be better aligned with the university's core values, which include diversity and inclusion."
Tucker, Wade and Herron all acknowledged that there are college campuses where Indigenous Peoples Day is celebrated, including Grand Valley State University. Herron said Ferris' Center for [email protected] Studies is supporting the outreach on Oct. 9, and he hopes students from South and Central American countries, along with students from the Caribbean consider entering into the discussion, in a collaboration of potentially active groups.
"Our campus could be an inclusive and safe environment for these students, and all who are part of the Ferris community," Herron said. "For there to be progress in this regard, it is ultimately up to student groups to spur, and direct that consideration."
"We hope to carry on this conversation, perhaps as soon as November, when we hold our Native American Heritage celebration," Tucker said. "It would be very appropriate to work toward an advance of this issue, and celebrate those who survived their displacement, which came about through the colonization of this country."


PHOTO CAPTION: An information table will be staffed by the Circle of Tribal Nations registered student organization Monday, Oct. 9, from 10 a.m. to 5 p.m. in recognition of Indigenous Peoples Day. This outreach effort is supported by Ferris State University's Office of Multicultural Student Services and the Center for [email protected] Studies. (Logo use courtesy of shamanelizabethherrera.com)