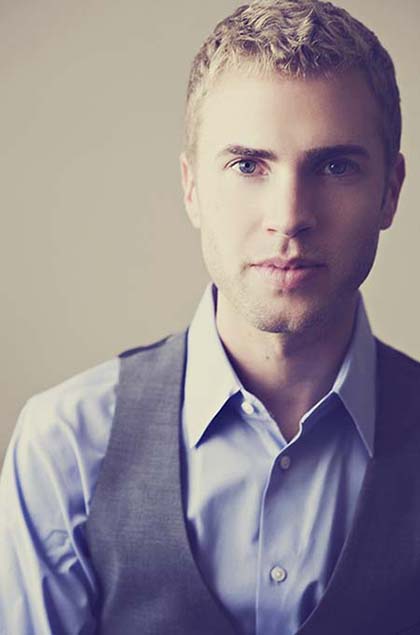 A five-star campus event is planned for Tuesday, Oct. 10, as Entertainment Unlimited welcomes documentary filmmaker, speaker and LGBT advocate Shane Bitney Crone, begins his presentation at 7 p.m.
Ally Bala, Entertainment Unlimited's programming coordinator, said they attended the National Association of Campus Activities' regional conference, in Covington, Ky. last fall, where Crone was a presenter.
"His message to the audience really spoke to us," Bala said. "His LGBT advocacy is very important, and inspiring. We are excited to have Shane speak to our Ferris community, to find out what he represents."
Crone is a native of Kalispell, Montana, where he earned the nickname "Motor Mouth." He met his partner, Tom Bridegroom, in 2005, and they started a social media/public relations company, Bridegroom and Bitney, in 2008. An accident took Bridegroom's life, in 2011, and in the months that followed, Bitney partnered with television and film producer and director Linda Bloodworth Thomason and television producer Linda Burstyn to create a documentary film about their lives together, and the aftermath of his tragedy. "Bridegroom, An American Love Story," was a New York Times' Critic's Pick when it was released, in 2013. President Bill Clinton offered the introduction of the film at the Tribeca Film Festival that year.
Bala noted this Entertainment Unlimited event is free to Ferris students, as Crone's visit is funded by the Student Activity Fee as allocated by the Finance Division of Student Government. Anyone with a disability, requiring special accommodations to attend Crone's event is asked to contact Entertainment Unlimited.


PHOTO CAPTION: Filmmaker, speaker and LGBT advocate Shane Bitney Crone will speak in Ferris State University's Williams Auditorium Tuesday, Oct. 10. This five-star campus event is free to Ferris students, and will begin at 7 p.m.