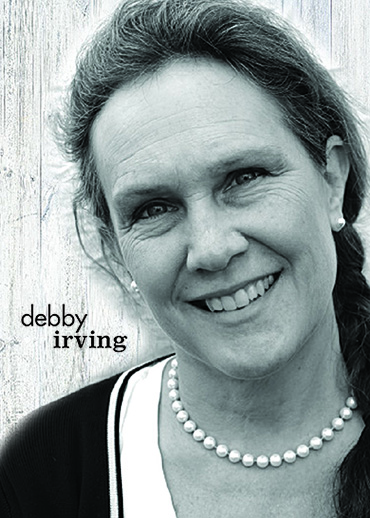 Educator and Author Debbie Irving will deliver her keynote presentation, "Radical Curiosity: The Unexplained Pathway to Human Potential," to Ferris State University students, faculty, staff and Big Rapids community members on Tuesday, March 21 at 11 a.m. at the University Center, room 202.
Irving, who describes herself as a racial justice educator, will use her personal story to help the audience understand how individuals develop belief systems that allow them to misinterpret their experiences. She will walk the audience through many of her experiences throughout the last decade, in which she silently reaffirmed harmful, archaic racial patterns instead of questioning the obvious racial disparities and tensions.
"This presentation is designed to help us recognize an internalized sense of white superiority and its role in perpetuating racism at the individual, interpersonal, institutional and cultural levels," said Todd Stanislav, Ferris' Faculty Center for Teaching and Learning director. "Debby has a unique ability to help others to practice radical curiosity."
The keynote presentation is free and open to the public. It will be followed by a Q&A session and light lunch, and is planned to conclude by 12:30 p.m. No RSVP is required.
Organizers Stanislav and Olukemi Fadayomi, professor of Biology, expect attendees to gain an enhanced ability to discuss concepts and issues related to diversity and inclusion. Additionally, participants will learn effective tools to analyze power dynamics and cultivate transformative cultures in their environment.
"Debby's message of radical curiosity is exactly what we need at this time and in this space," Fadayomi said. "It provides strategies for discussing difficult topics involving race and race relations, and consequently makes FSU and all our learning environments more inclusive. Debby's message continues the work and discussions at the university that focus on diversity, inclusion and inclusive learning environments."
During her visit, Irving also will lead a more intimate workshop for faculty, staff and students that is designed to explore social dynamics and dominant cultural attitudes and behaviors that perpetuate power and privilege patterns.
"These events both support and are expressions of Ferris State University's core values," Stanislav said. "We hope that people will come out and be a part of this timely discussion that is designed to make Ferris a truly inclusive and welcoming community for all."
Irving's workshop and keynote presentation are sponsored by the Academic Senate, the Office of Multicultural Student Services, the Diversity and Inclusion Office, and the Faculty Center for Teaching and Learning. For more information on the events, please contact the Faculty Center for Teaching and Learning at (231) 591-3826 or [email protected].