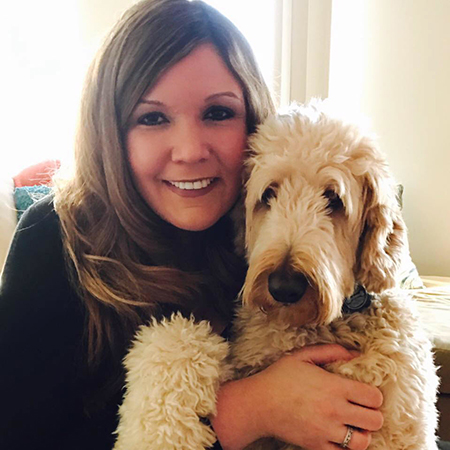 A former classmate and acquaintance of Ferris State University alumna Candice Dunn has organized a golf outing set for Friday, July 21, in Sterling Heights, Michigan, to support the memorial scholarship established in her name.
Dunn, a 2003 graduate of Ferris' Criminal Justice program, was honored on Tuesday, May 9 as the Parole/Probation Agent of the Year by the Michigan Department of Corrections, and died late that evening in an automobile accident, along with her mother, and her mother's boyfriend. She most recently served in the Oakland County Probation Office, in Pontiac.
Brad Patrick, vice president of Lease Pros Property Management, in Eastpointe, said as a member of Pi Kappa Alpha, during his days at Ferris, he became acquainted with Dunn, who was a member of the Alpha Sigma Tau sorority.
"I had begun to plan this outing for my company and decided it would be appropriate to offer support to the Candice Dunn Memorial Scholarship," Patrick said. "We have seen friends from Ferris, Candice's hometown and professional ranks respond, even reaching out to help with the event itself."
An 8:30 a.m. shotgun start of play is planned at the Rammler Golf Course, located at 38180 Utica Road, in Sterling Heights. Patrick said that hole sponsorships are available, along with drawings and other prize opportunities in support of the Dunn scholarship.
"We have entries and support from folks with whom we had no acquaintance, and that's great," Patrick said. "It speaks to the kind of person Candice was."
Entry fees and sponsorship agreements are requested by Saturday, July 1, according to Patrick, and event organizers. More information about the Candice Dunn Memorial Scholarship and Ferris Futures Scholarship Challenge is available online by clicking the links.

PHOTO CAPTION: A golf outing in Sterling Heights, Friday, July 21 will offer support to the Candice Dunn Memorial Scholarship at Ferris State University. Dunn, a 2003 graduate of the university's Criminal Justice program, died in an automobile accident Tuesday, May 9.