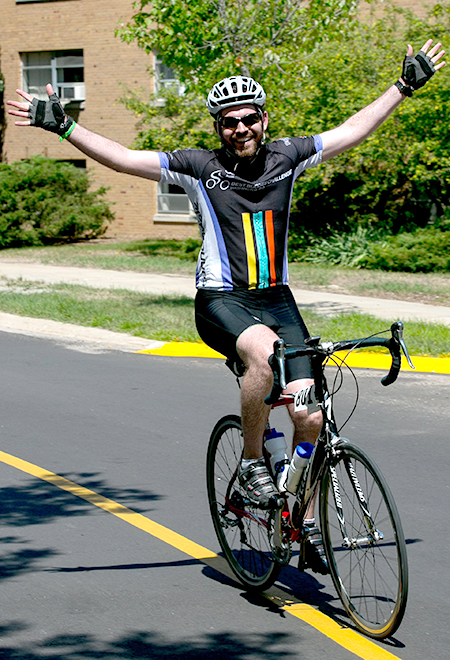 Two-wheel travel in Big Rapids will increase for a time on Friday, July 28, as the 30th anniversary Wish-A-Mile Bike Tour will roll into town, to receive accommodations for the night, on the Ferris State University campus.
University Center Night Manager Brooke Heyduk said, between the UC and the Student Recreation Center, they will provide sleeping space to 400 bicyclists and supporters who begin their tour in Traverse City that morning, pedaling and traveling to Big Rapids and the Ferris campus.
"Another 200 riders, and members of their support teams will be staying in tents on the lawn area of the UC," Heyduk said. "Their dinner will be provided by University Catering and served in the Quad Café."
This will mark the 10th year that Wish-A-Mile bicyclists have been hosted in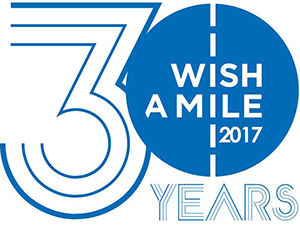 Big Rapids. A shuttle service will be available to that group from 3 to 8 p.m. on Friday. The Old Pioneer Store and Emporium and the Mecosta County Convention and Visitors Bureau are co-sponsoring the appearance of the band "Outlaw Express," scheduled to perform in the Pocket Park in downtown Big Rapids, from 5 to 7 p.m. Businesses in the area have been encouraged to post signs and décor to welcome the Make-A-Wish contingent.
University Recreation Director Cindy Horn said UREC Assistant Director Cinthia Vander Sloot has been collaborating with other university staff to offer logistical support and accommodations to the Wish-A-Mile organizers and participants.
"Our visitors are really looking for a dark, quiet place to get some rest," Horn said. "There is a shower truck that is part of their travel equipment, which is a great coincidence during a time of transition at our facility."
Heyduk said they are planning a breakfast for this group in the early hours of Saturday, July 29.
"We know that many of them will be waking up around 4 a.m., and we will serve that meal between 4:30 to 8 a.m.," Heyduk said. "They pack up rather quickly, to go about continuing their tour."
The Wish-A-Mile Bike Tour is the major fundraiser for Make-A-Wish Michigan, which, on average, grants one wish a day to a child with a life-threatening medical condition. The organization's mission statement indicates the wishes are granted "to enrich the human experience with hope, strength and joy." More than $2.3 million was raised through the Wish-A-Mile bike tour in 2016, to support Make-A-Wish activities. More than 80 percent of their $2.5 million goal for this year has been raised.

PHOTO CAPTION: Ferris State University will enter its 10th year in support of the Wish-A-Mile Bike Tour Friday, July 29, by offering meals and accommodation to 400 bicyclists and support team members. This is the 30th year the three day tour raises funds in support of Make-A-Wish Michigan.