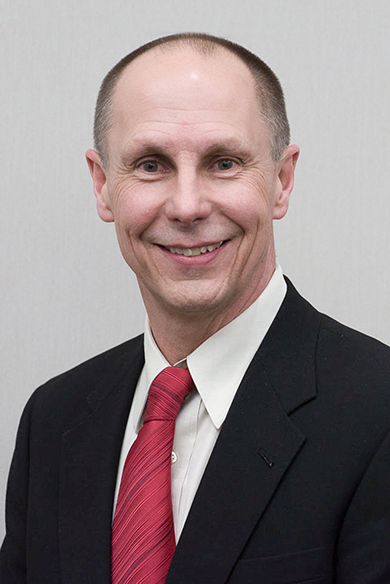 A Welding Engineering Technology professor with Associate of Applied Science and Master of Science degrees from his alma mater, Ferris State University, has begun preparations to serve The Ferris Foundation, as a member of its Board of Directors.
Kenneth Kuk was voted in by the directors of The Ferris Foundation and approved by the Ferris State University Board of Trustees at its May 2017 meeting. Kuk will officially begin his term during sessions prior to the 19th annual Ferris Foundation for Excellence Benefit on Friday, Nov. 3. He earned his AAS in Welding Technology, in 1980, and his master's degree, in 1988, in what is now known as Career and Technical Education from Ferris' College of Education and Human Services. Kuk has been a member of the university's faculty since March 1985.
"I have enjoyed being a faculty representative, both in support of The Ferris Foundation, and initiatives based in the University Advancement and Marketing division," Kuk said. "I look forward to becoming more familiar with our leadership, in The Ferris Foundation, and joining the board of directors for their activities this fall."
Beyond his Ferris degrees, Kuk has a Bachelor of Science in Manufacturing Engineering Technology from Wayne State University, and a Master of Science in Engineering Management from Western Michigan University. He said that efforts made by The Ferris Foundation, and other initiatives by the university, are important elements in Ferris' pursuit of academic excellence.
"With my considerable time on campus, I have seen the good work done to help students in need with The Ferris Foundation for Excellence scholarship program," Kuk said. "Exceptional Merit Grants have provided faculty members the opportunity to improve their facilities, and equipment to promote student learning. Along with endowed faculty positions and upgrades to facilities and equipment, all of these efforts make a significant impact, and help us to fulfill our mission."
Carla Miller, executive director of The Ferris Foundation, said Kuk has been a generous supporter of The Ferris Foundation in addition to his work with students and continued relationships with alumni.
"His ability to cite his former students' successes and current situations is staggering," Miller said. "Ken, and his wife, Linda, have been active members of Ferris' Founder's Society and we are thrilled to have him be a part of The Ferris Foundation."
Kuk's community and campus involvement include serving on a budget subcommittee of the Big Rapids Public Schools, judging welding contests for secondary school students and serving on the "chain gang" at Ferris football games.
Kuk will join the board of directors, along with Marketing professor Susan Jones, as well as alumni Andrew Kalinowski and Luke Wyckoff, to serve among more than 30 active and emeriti members supporting The Ferris Foundation.


PHOTO CAPTION: Welding Engineering Technology professor Kenneth Kuk, an alumnus of Ferris State University's College of Engineering Technology, and Education and Human Services, was voted in as a Director for The Ferris Foundation. Kuk has been a member of the university faculty since 1985.