Ferris State University faculty, staff and students come from all over the world with one thing in common- Ferris as ultimately their No. 1 choice. In the Ferris First series, we chat with members of the University community to learn more from them about why Ferris was their No. 1 choice.
They all have a story. Here, we tell part of that story. Meet: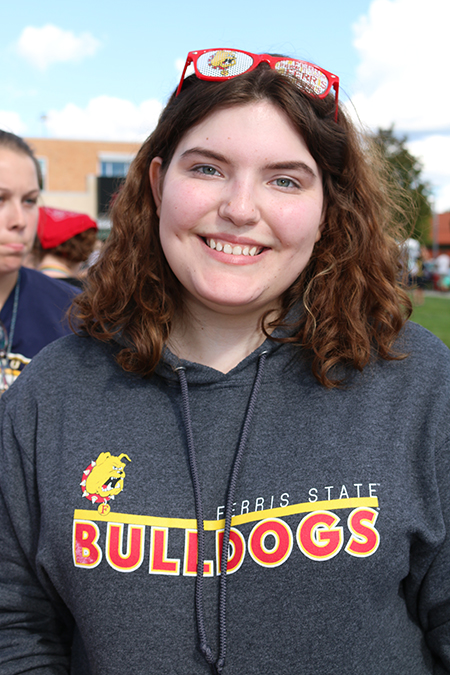 He/She is: A Sophomore from Milan, Mich., studying Technical and Professional Communications.
Why was Ferris your number one choice? Ferris was her first choice because of the small campus and the scholarship opportunities offered to her.
What do you like most about Ferris? Her favorite things about Ferris are the quality of people who are here, and the fun of following Bulldog Hockey.
What do you enjoy about your academic major? She enjoys the writing opportunities her major provides.
What student organizations are you involved in and why? Currently, she is a member of Ferris Forensics, for fun, Active minds, because it allows her to advocate for mental health awareness, and the Debate Team, to become a better communicator.
How is Ferris preparing you for your future? Ferris is preparing her for her future by providing her both a quality education and a lot of networking opportunities.
Why should Ferris be a top choice for others? She believes Ferris should be a top choice for others because it has plenty of scholarship opportunities that could help a lot of incoming students.
What's the best part about being at Ferris? To her, the best part about being at Ferris is getting to attend all of the on-campus events, and the overall campus environment.