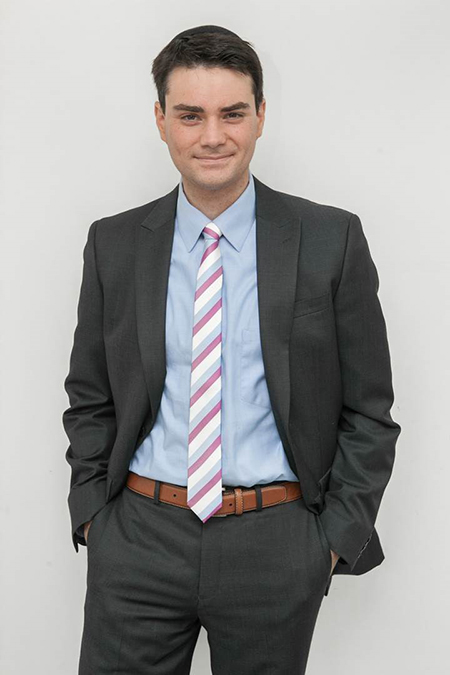 The College Republicans at Ferris State University, a registered student organization, will welcome syndicated columnist, political analyst and talk show host Ben Shapiro to campus on Monday, Feb. 6 at 7 p.m. in the University Center ballroom.
Andrew Kapanowski, a member of the executive board for the College Republicans said he had attended Shapiro's appearance at a college campus in Michigan with another member of their organization.
"It was an enjoyable event, and Ben answered a question I had asked," Kapanowski said. "My friend and I discussed what we had seen, and decided we would go through the process of bringing Ben to Ferris."
Shapiro's presentation is a five-star campus event, funded in part by a Student Activity Fund allocation, as approved by the Finance Division of Student Government. Kapanowski said they were also supported by the Young America's Foundation, along with donations by Currie's Amoco and Kilwins of Big Rapids to sponsor this event.
"We appreciate them being on board," Kapanowski said. "This is a time that people have politics on their minds. Ben welcomes the opinions of people who may not agree with his position, to explore an issue by using logic and debate, versus yelling. Students can learn life lessons and career skills by engaging in a healthy and productive exercise like this."
Shapiro is the author of seven books, including the New York Times' best-seller, "Bullies: How the Left's Culture of Fear and Intimidation Silences America," which was published in 2013. He is editor-in-chief of "The Daily Wire," which includes his podcasts and videos. Shapiro's radio show airs on stations including KRLA, in Los Angeles, where he co-hosts "The Morning Answer."


PHOTO CAPTION: Author, columnist and radio talk show host Ben Shapiro will speak at Ferris State University Tuesday, Feb. 6. The five-star event begins at 7 p.m. in the University Center ballroom.