Ferris State University faculty, staff and students come from all over the world with one thing in common- Ferris as ultimately their No. 1 choice. In the Ferris First series, we chat with members of the University community to learn more from them about why Ferris was their No. 1 choice.
They all have a story. Here, we tell part of that story. Meet: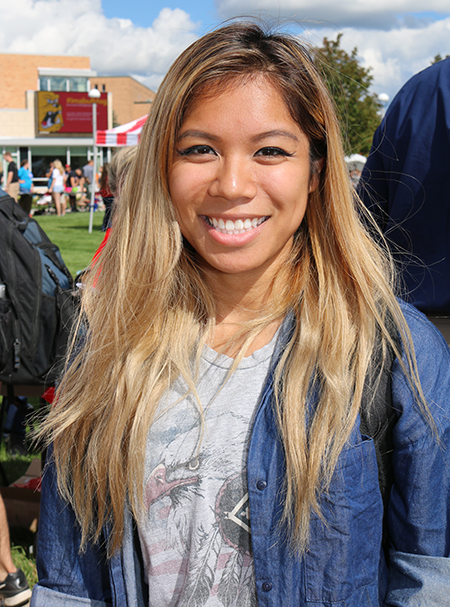 He/She is: A junior from Toronto, Ontario majoring in HVACR Engineering Technology.
Why was Ferris your number one choice? Justine found her way to Ferris as a transfer student.
What do you like most about Ferris? One of the things that Justine likes most about Ferris are the opportunities that exist for students to find free food.
What do you enjoy about your academic major? When asked about her academic major, Justine indicated that she was really excited about exploration of the HVACR Engineering Technology major. She finds it to be an intriguing major with a lot of possibilities.
What student organizations are you involved in and why? Justine indicated that she is involved in the American Society of Heating, Refrigerating and Air Conditioning Engineers. She has been excited to extend her education from the classroom to an organization of like minded people.
How is Ferris preparing you for your future? Coming to Ferris State University was an opportunity for Justin to explore a different lifestyle, and to branch out with new people in a new environment.
Why should Ferris be a top choice for others? Justine said that Ferris should be an attractive option to other prospective students because of the opportunities to pursue a stronger education.
What's the best part about being at Ferris? So far, one of the aspects of Ferris that has been most exciting to Justine has been the many opportunities for networking.