Ferris State University faculty, staff and students come from all over the world with one thing in common- Ferris as ultimately their No. 1 choice. In the Ferris First series, we chat with members of the University community to learn more from them about why Ferris was their No. 1 choice.
They all have a story. Here, we tell part of that story. Meet: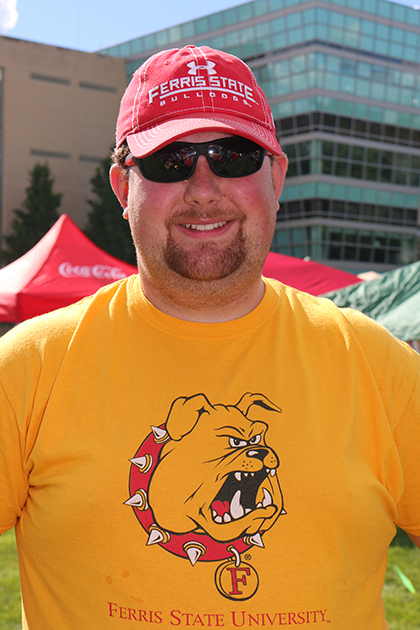 He/She is: is a fourth-year student from Spring Lake, Mich., who is majoring in Secondary Education in the College of Education and Human Services.
Why was Ferris your number one choice? Alex indicated that his No. 1 reason for choosing Ferris was the Bulldog Football program. He added that the University also has a great atmosphere for students, faculty and staff.
What do you like most about Ferris? In addition to Bulldog Football, Alex also indicated that he is a fan of hockey.
What do you enjoy about your academic major? As a Secondary Education major, Alex is looking forward to the opportunity to be a positive influence in the lives of younger people. Thus, his favorite thing about his major is the opportunities he has, and will continue to have, to work with students.
What student organizations are you involved in and why? Alex indicated that he is currently not involved with any student organizations.
How is Ferris preparing you for your future? Alex noted that the many opportunities he has had, to work with kids, is one of the biggest things Ferris has done for him to help him be best prepared for his future career.
Why should Ferris be a top choice for others? One of the reasons that Alex feels Ferris should be a top choice, for other people, is the general great atmosphere on and around campus.
What's the best part about being at Ferris? One of the things that Alex most likes about the Ferris experience is the opportunity to meet people who he says are cool.