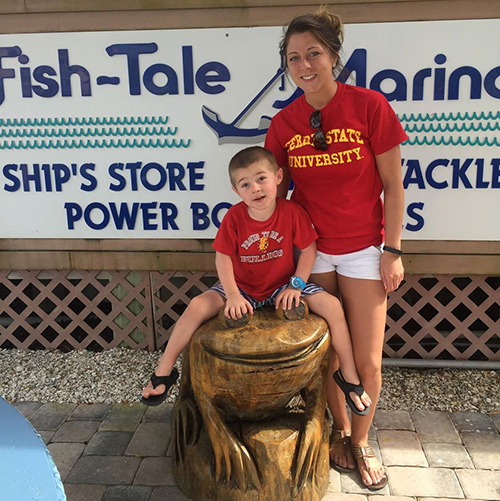 Click this video link for a visual of the Ferris Pride Spring Break Photo Contest.
The fourth annual Ferris Pride Spring Break Photo Contest kicks off on Monday, March 4 and runs through Sunday, March 12. This year's contest is open to all Ferris State University students who are participating in spring break activities. Students may submit photos to qualify in the following categories: most creative, most responsibly daring, most fun, warmest location and coldest location. Special consideration will be given to community service projects. The contest's top winners will be notified by email to collect Ferris apparel prizes. Daily prizes, for stuffed bulldogs, will also be awarded.
Many Ferris students have had spring break plans in the works for weeks – if not months. Traditionally, students have traveled to a diverse range of locations. Some have chosen to remain in Michigan while others have ventured to various locations across the country, and abroad – showcasing Ferris pride.
"We're renting out an Airbnb. The woman who owns the house will be showing us all the cool trails and spots to visits," said Jake Guy, a senior in Business Administration, who will be traveling with friends to Boyne, Mich., for the week, to snowboard and the hike trails. "She's a few miles from the trails and she has a nice house with a hot tub."

While Guy plans to remain in Michigan, for his spring break week, some students will travel to warmer climates for fun in the sun.
"I've never been to South Padre Island before, but I'm so excited. A big group of us is renting a house right by the beach for seven nights," said Carlie Vanklompenberg, a junior majoring in Graphic Design, who will be headed to South Padre Island, Texas, to soak up some sun and lay by the pool. "The only thing I am dreading, though, is the 22-hour drive there."
Contest participants should wear Ferris apparel while on spring break, have a photo taken that demonstrates Ferris pride and then email the image(s) to [email protected]. All individuals prominently featured in the photo should be identified.

See examples, below, for how to identify yourself and fellow individuals featured.
Pictured left to right (for multiple photos)
First and last name
Academic major
Hometown
Year in school of individual/individuals
A caption that describes where the photo was taken, the date it was taken, and what the person is doing at that location.

Photos containing alcohol, alcohol promotions, drugs, drug paraphernalia or nudity will not be judged and will be destroyed.
This year, we are looking for participants to think outside of the box and be as creative as possible. While students are encouraged to show off their creative side, students still need to be safe. Keep in mind winners may be posted on Ferris social media accounts.
Deadline for submissions will be Sunday, March 12. For more information, click on the contest link.

Additionally, daily drawings will be held for best photos submitted that day. Those winners will receive a stuffed bulldog.


PHOTO CAPTION: This image is from the 2016 Ferris Pride Spring Break Photo Contest. Kaylee Mansfield, a native of Cheboygan, Mich. majoring in Pre-Dental Hygiene, is shown with a potential future Bulldog, Brody Kolatski, her son.