Ferris State University students gain valuable work experience through internships. Internships also can confirm or redirect career decision-making, provide marketability, develop people skills and enhance classroom learning. Many academic programs require one, but the experience is encouraged regardless to provide students with a better understanding of what will be expected of them in the workplace.

Many students are participating in myriad internships this summer. Meet: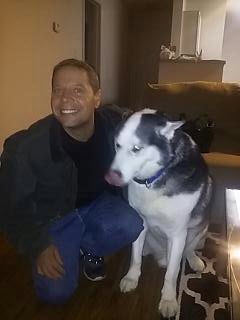 James Phillips
He is: A Junior from Wyoming, Michigan, in the Heating, Ventilation, Air Conditioning and Refrigeration Technology and Energy Management program. His internship was with the Amway Corporation, in Ada.

What he Learned on His Internship: "Implementing many of the skills taught to me in coursework, including how to size pumps for system requirement, air flow design and calculations, selecting controllers and their controls based on application, using Hourly Analysis Program to figure out heating and cooling loads for buildings, energy savings in many aspects of the field, along with project management, which meshes product installation and skilled labor."
Ferris' Assistance With the Internship: "Because of timing issues, the company wanted me to start my internship early. The faculty of the HVACR Engineering program took the time to review my case on an individual basis, and not only allowed me start early, but were instrumental in working out the details to make it happen."
Advice for Other Ferris Students Regarding Internships: "Try to find a company where you can get involved with as many aspects of your field as possible. It is a good way to find out your likes and dislikes, as well as your strengths and weaknesses."
The University Core Value James Relates to: "Opportunity. I feel that by getting the degree I am working toward, it will allow me to capitalize on opportunities that I otherwise would not have been able to approach."
PHOTO CAPTION: James Phillips, (right) a Junior in the HVACR Technology and Energy Management program from Wyoming, Michigan, completed an internship with the Amway Corporation in Ada.