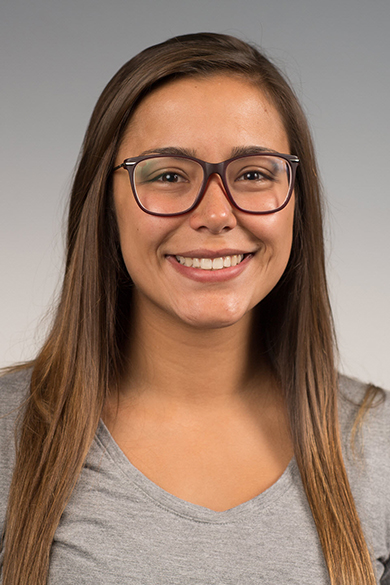 Successful students who are children, grandchildren or siblings of Ferris State University alumni recently learned they are Legacy Scholarship recipients, as selected by the university's Alumni Association board.
Director of Alumni Relations Brandi Behrenwald said the board awarded a total of 27 scholarships, after considering a field of 37 applicants, who had met qualifying criteria for the scholarship.
"We awarded a total of $34,500 for the 2017-18 academic year, a 15 percent increase from last year," Behrenwald said. "There were five $2,000 scholarships granted, along with five $1,500 awards and another seventeen $1,000 scholarships distributed."
Charlotte Lee Halm, of Stanwood, is one of the $2,000 recipients, and said the Legacy Scholarship is a key component in her efforts to minimize debt, while she pursues a Bachelor of Social Work degree.
"This will be a great help in meeting my college costs," Halm said. "I am a student employee of the university, working as a dispatcher in the Department of Public Safety. I am also an administrative assistant for the Student Government Association."
Halm has made the dean's list throughout her Ferris academic career. She is also president of the Social Work Association, a registered student organization.
"I will begin an internship this fall, with the Newaygo County Department of Health and Human Services," Halm said. "My focus will be on Child Protective Services, and Juvenile Justice."
Other Legacy Scholarship recipients include:


$2,000 Award winners:
Austin Fesler of Lansing
Kathryn Hancock of Big Rapids
Parker Johnson of Horton, Michigan
Jonathan Stevens of Morley

$1,500 Scholarship recipients:
Danielle Bishop of Lakeview
Brenan Forman of Lake Zurich, Illinois
Amoreena Most of Midland
Kyle Palmer of Holt
Laura Segraves of Kalamazoo


Students awarded $1,000 scholarships are:
Amanda Benson of Muskegon
Brooke Bewak of Rochester
Kristopher Bunce of Big Rapids
Sarah Gaultraud of Grand Rapids
Laura Gooseberry of Negaunee
Madison Gunn of Flint
Russell Hodder of Comstock Park
Jessica Johnson of Scottville
Ty Lattimore of Rodney
Cassidy MacGuire of Deford
Nick Miehlke of Lansing
Breanna Piper of Montrose
Taylor Scott of West Branch
Ashley Smith of Williamsburg
Tess Strasser of Metamora
Jillian Weemaes of Big Rapids

Olivia Wolfe of Stanwood

Behrenwald said all Legacy Scholarship recipients have been invited, along with their significant alumni to attend a luncheon on Saturday, Sept. 16, in the University Center.
"We are pleased that the deans from each of the university's colleges will attend this event, along with the Alumni Association Board," Behrenwald said. "That evening, they will have the opportunity to attend Ferris' football game, as guests in the President's Box in the Wheeler Pavilion."
The students will receive their Legacy Scholarships in equal amounts, in consecutive semesters.


PHOTO CAPTION: Charlotte Lee Halm, a senior in Ferris State University's Social Work program, from Stanwood, is among five recipients of $2,000 Legacy Scholarships, as announced by the university's Alumni Association. A total of 27 students received awards totaling $34,500.