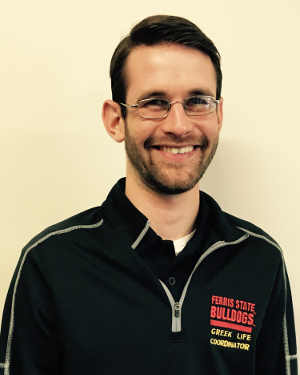 Making friends, raising awareness and becoming a part of a community is what Greek Life is about at Ferris State University.
At the beginning of fall and spring semesters, Panhellenic Council, Interfraternity Council (IFC), and the Black Greek Council (BGC) recruit and accept new members into their Greek organizations. While these are all Greek organizations, their recruitment processes differ.
Matthew Jones, the Greek Life Coordinator, said that this year's recruitment already looks to be off to a great start.
Below are details Jones was able to provide on how each Greek organization goes about recruitment.
Panhellenic Council will host fall formal recruitment Sept. 16- 18 in the business building on Ferris' campus. Here you have the opportunity to meet all five social sororities and two professional sororities. Sign up online by visiting the Ferris State University Panhellenic Council Facebook. The registration cost is $10.
IFC runs fall recruitment Sept. 12-23, with the formal day of recruitment on Sept. 17 in the University Center. At formal recruitment you will be able to visit all the fraternity organizations.
BGC does not have a specific time or date that they will be recruiting. If you are interested in joining, contact the Greek Life Center for more information.
"We are a community founded on values, and we challenge each other to live by those values," Jones said. "The Greek experience can be a life changing experience when done well. It takes great new members to keep our organizations going."
For more information regarding Greek recruitment contact the Greek Life Center located in the CLACS office.


PHOTO CAPTION: Pictured is Matthew Jones, coordinator of Greek Life at Ferris State University.