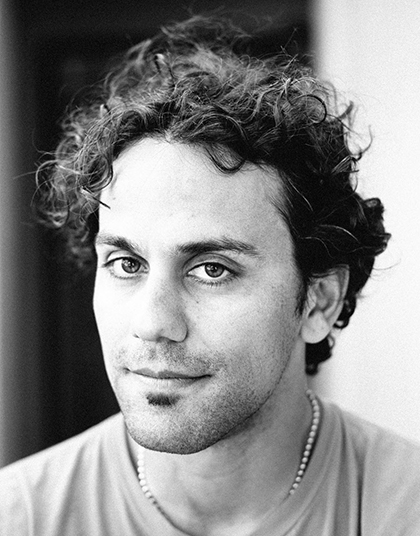 Events and exhibits from October, into early November on the Ferris State University campus, will celebrate successes of those who did not let disabilities limit their futures, and offer a call for inclusivity and support for individuals who need support and services.
Educational counselor Julie Alexander said that the first event on the Disability Awareness Month schedule comes Wednesday, Oct. 12, as a Ferris student, Connor Bartz speaks on "Hidden Struggles" in IRC 120 at 6:30 p.m.
"It's not apparent to look at Connor and determine that he has barriers," Alexander said. "I think his presentation would be wonderful for anyone to attend, particularly for members of the faculty who may not presume that a student would need certain accommodations."
The Michigan Department of Civil Rights will present "The Relentless Tour," with former Michigan State University basketball player Anthony Ianni, who became the first athlete with autism to compete at the NCAA Division I level. His presentation will be in room 211 of the College of Business building Tuesday, Oct. 18, beginning at 6:30 p.m.
"Anthony had a diagnosis of autism spectrum disorder, and dealt with bullying as a child, because he was different," Alexander said. "He was able to exceed some expectations, thanks to his athletic accomplishments. I am looking forward to his talk, as I think it will be interesting and enlightening."
Arash Bayatmakou will make the final Disability Awareness Month presentation on Thursday, Oct. 27 at 6 p.m., in room 213 of the University Center. Alexander said "Little Big Steps" will be an inspirational message on how Bayatmakou has responded to a spinal cord injury suffered four years ago.
"He was injured in an outdoor adventure and had to adjust to and deal with the diagnoses about his condition," Alexander said. "He wouldn't let that situation define him."
Bayatmakou has co-founded a nonprofit organization, No Limits Collaborative, and recently planned a 5.8-mile swim around Donner Lake, in California's Sierra Nevada Mountains. Alexander said that the Liaison Committee for Students with Disabilities and other sponsoring groups are looking forward to what she described as an "inspiring, illuminating message."
The "Allies for Inclusion" traveling interactive exhibit will be available for participants on Monday, Nov. 7 through Wednesday, Nov. 9 in room 203 of the University Center. Alexander said that they hope students, faculty and staff make a commitment to pass through the stations, which were created by a group at Saint Louis University.
"They detail the history of the disability rights movement," Alexander said. "We hope people leave with a greater perspective of what those with disabilities need to be included in university activities and programs."
Sponsoring offices and organizations supporting Disability Awareness Month, at Ferris, also include the Office of the Provost and Vice President for Academic Affairs, the Diversity and Inclusion office, Educational Counseling and Disabilities Services, the Faculty Center for Teaching and Learning, and Retention and Student Success.
Anyone with a disability who needs special accommodations to attend any of these events should contact Educational Counseling and Disabilities Services at (231) 591-3057 or by email at least 72 hours in advance.


PHOTO CAPTION: Among the presenters during Ferris State University's Disability Awareness Month observance is Arash Bayatmakou, who will speak on his efforts following a spinal cord injury in 2012. "Little Big Steps" is scheduled for Thursday, Oct. 27 at 6 p.m. in room 213 of the University Center.