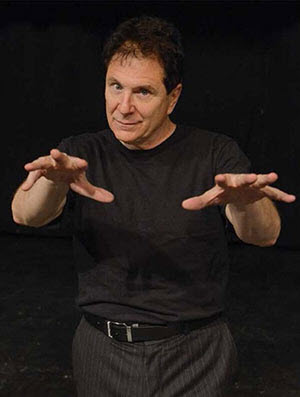 Veteran hypnotist Tom DeLuca will return to the Williams Auditorium stage on Thursday evening, Dec. 1, and continue his decades-long tradition of captivating Ferris State University students and others attending his performance.
Nicholas Smith, activities coordinator in the university's Center for Leadership, Activities and Career Services office, said that DeLuca's show starts at 7 p.m., and typically involves the participation of about 20 students, who delight their peers as they respond to DeLuca's suggestions and scenarios while they are under hypnosis.
"Tom has been coming here to entertain audiences for more than a generation," Smith said. "He's a great entertainer, who is very familiar with the university and the Big Rapids community."
The show is free and open to the public and is sponsored by Entertainment Unlimited.