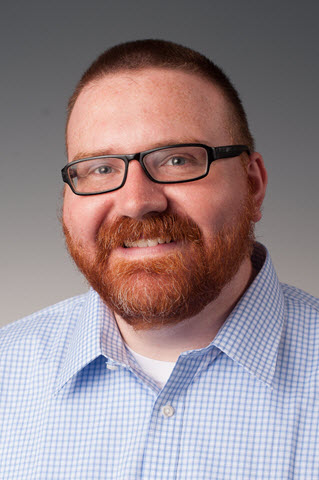 Associate Dean of Student Life Kevin Carmody, Ferris State University's Title IX coordinator, will serve as a facilitator as the Association of Student Conduct Administrators holds a Sexual Misconduct Institute, Nov. 6-9 in Kansas City, Mo.
Carmody said that eight college administrators with experience as hearing officers, Title IX coordinators and student conduct leaders at their respective institutions will serve as facilitators at the institute.
"This is a significant training session for professionals charged with upholding student rights and community standards on their campuses," Carmody said. "The institute prides itself in presenting the role play and actual best practices necessary for investigating these kinds of incidents."
Carmody said the sessions being offered as part of the ASCA's Sexual Misconduct Institute will consider such topics as trauma and secondary trauma, the rights of students who may be complainants, respondents and witnesses to such incidents, and handling adjudication and appeals in the hearing process.
Carmody has been active during the Fall 2016 semester collaborating with others in his field, as the issue of sexual misconduct on college campuses is a primary consideration. That included a presentation Sept. 30, at first lady Sue Snyder's Ending Campus Sexual Assault Summit in Ann Arbor, Mich. Ferris had received an "Our Campus Needs You" grant, which the university used to employ a student communications specialist. Carmody offered a talk on best practices and highlighted a video focused on consent, which his office shared through social media platforms.
"Sexual assault is a major issue, and Ferris is not immune to such situations," Carmody said. "We are working to make the university community safer, by continuing to spread the message about respectful and responsible behavior, while seeking all opportunities to engage our students and our peers, to put what we have learned about this subject into action."


PHOTO CAPTION: Ferris State University associate dean of Student Life Kevin Carmody will assist the Association of Student Conduct Administrators Nov. 6-9, by acting as a facilitator at their Sexual Misconduct Institute to be held in Kansas City, Mo.