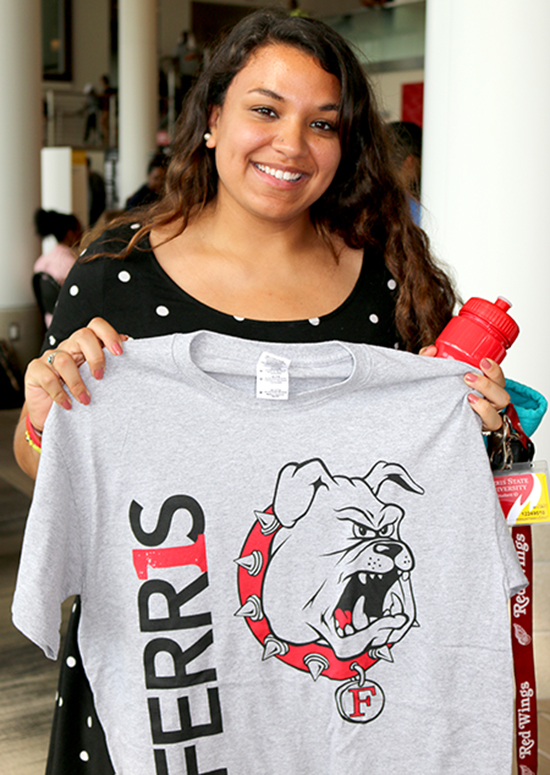 She is: A junior from Stevensville, Mich. She is studying Music Industry Management.
What do you like most about Ferris? That Ferris has such an awesome environment.
What do you enjoy about your academic major? She loves music, and how everyone that is also in MIM is awesome.
What student organizations are you involved in and why? Samantha is a member of Music Industry Management Association because of her program and her love of music. This is a great opportunity for her to get hands-on experience while she's still in school.
How is Ferris preparing you for your future? With hands-on work experience that will be extremely beneficial for her and her future career.
Why should Ferris be a top choice for others? The environment that Ferris has is great.
What is the best part about being at Ferris? She expressed appreciation for all of the social events that Ferris features. She added, "There's always something new to go to on campus."
Why was Ferris your number one choice? Everyone is so nice and helpful, and the program was exactly what Samantha wanted.