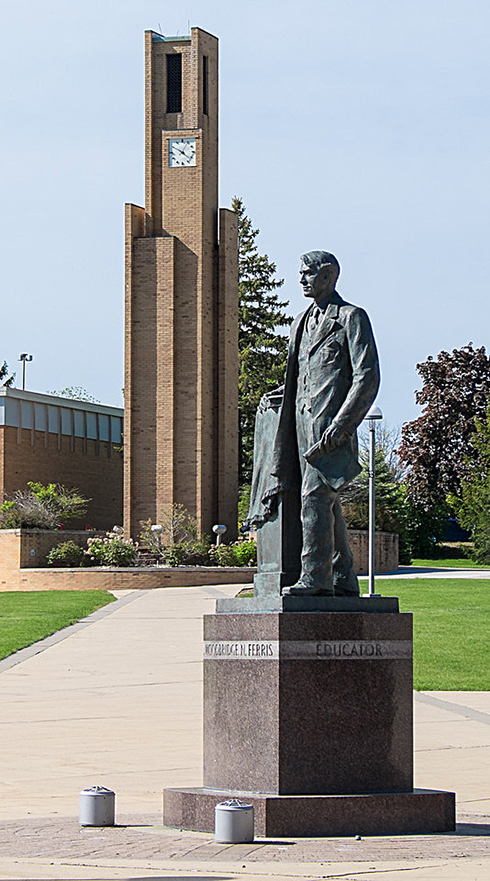 Ferris State University's Students with Children program has planned an afternoon of learning, fun and food as the sixth annual Reading and Rhythm Celebration will take place Wednesday, June 29, from 3:30 to 6 p.m. at the West Campus Community Center.
This event is open to the public and free of charge. It is designed to encourage children, from kindergarten age to fifth grade, to develop their reading skills during the summer months. The Dare to Read challenge began on Monday, June 1, and participants are encouraged to read two books a week, then post a picture of the youth reading on the Students with Children at Ferris State Facebook page by Tuesday, June 28. Children who successfully meet the challenge goals will receive a certificate of completion and a special prize.
The Reading and Rhythm Celebration begins at 3:30 p.m. with "Brush UP Your Reading Skills," led by Ferris alumna and professor emeritus of Dental Hygiene Linda Meeuwenberg. All children in attendance will receive a new toothbrush and other items, as Meeuwenberg encourages them to get excited about reading, and their dental health.
Dinner will be provided to children and families at 4:30 p.m. Then, immediately after dinner, acclaimed musician Guy Louis offers "Tune UP Your Reading Skills." Louis will perform a number of songs inspired by famous children's books, including Pete the Cat's "Rockin' in my School Shoes," to encourage young readers in the audience.
The Reading and Rhythm Celebration is co-sponsored by the Students with Children Program and the Mecosta-Osceola Great Start Collaborative. SWC Director Karen GreenBay encourages families to come enjoy the fun reading performances that will elevate the children's reading skills.
The West Campus Community Center is located at 1414 Campus Drive, with free parking available for participants in Lots 64 and 67. Those planning to take part in the Reading and Rhythm Celebration are asked to RSVP by 12 p.m. Wednesday, June 22. More information is available by contacting the Students with Children office at (231) 591-5976, or through the Students with Children Facebook page.


PHOTO CAPTION: The sixth annual Reading and Rhythm Celebration is set for Wednesday, June 29, at Ferris State University's West Campus Community Center. Professor emeritus Linda Meeuwenberg will lead "Brush UP Your Reading Skills," promoting summer reading and dental health as part of the celebration's activities.